top
HYBRID, ALTERNATE FUEL and CONCEPT CAR news in 2010
edited for length, content

11/27 the Impreza concept car at the LA car show is a clue to Subaru's future look
'future cars to have similar design to the Impreza Unveiled last week at the LA Auto Show, the Subaru Impreza Design Concept is set to inspire more than just the one compact car. In fact, according to Subaru's top designer Osamu Namba, the vehicle foreshadows a design language that will shape all future Subaru models. The "Confidence in Motion" design language displayed in the concept will more directly flow through to the Impreza, but Namba says to expect many of the cues to be reflected in the future generation of models, with design traits like the front grille and headlights sure to become staples of Subaru's new vehicles.
In an interview with AutoCar, Namba admitted that in the past there were design "inconsistencies" at Subaru, and the goal is now to bring all models in line, so you'll know a Subaru when you see one. New Subaru models are also expected to get a lower and wider stance from now on, while taller models like the Tribeca and Outback will be varied somewhat. As for the WRX and STI, they will continue to also differentiate themselves from the rest of the lineup, with aggressive race-inspired features.' the article

11/6 something new, something hidden, something secret, something COOL? A concept to be unveiled at the LA car show November 17th. is it the Subatoy coupe, or a tease of the redesigned 2012 Impreza, a tuner ready WRX, perhaps (dare I even say) a diesel or hybrid concept
'Tokyo, November 2, 2010 - Fuji Heavy Industries Ltd. (FHI), the maker of Subaru automobiles, announced today the establishment of a new global brand statement, "Confidence in Motion", as part of its ongoing efforts to enhance the Subaru brand.
"Confidence" reflects Subaru's attitude toward engineering excellence and the trust generated among drivers by following through on its commitment to provide both enjoyment and peace of mind. "in Motion" expresses Subaru's resolve to continue innovating to meet customer expectations in a world of constant change.
Subaru will proactively address global environmental issues and the demands of ever-maturing automobile use. Subaru believes automobiles should be more than just a means of simple transportations. They should also be a source of enjoyment, and enjoyment rests on a foundation of peace of mind. These two inseparable values are central to the Subaru experience. As customer expectations are diversifying, Subaru will foresee these needs with independent thinking and continue to offer enjoyment and peace of mind without losing sight of the essence of what an automobile should be.
"Confidence in Motion" expresses Subaru's aim to continue evolving in order to offer even more customers new ways to enrich their lives through a uniquely satisfying Subaru experience.
From now on, "Confidence in Motion" will be at the center of all Subaru activities. As the first step, FHI will exhibit a concept car embodying the new brand statement at the 2010 Los Angeles Auto Show in Los Angeles, California, USA (press days on November 17 and 18, open to the public from November 19 to 28). A press briefing with FHI President & CEO Ikuo Mori is scheduled for Wednesday, November 17 at 12:20 (PST) at the Subaru booth.'

8/26 Have you been waiting for a Subaru Hybrid? This might not be what you had in mind... Start with a wrecked Subaru Baja, mix in a Toyota Prius, and in the obviously capable hands of Steve at used Prius parts specialist autobeyours.com in Scottsburg Indiana, an odd love child is born. Like in a bad Japanese Gozilla vs Mothra monster movie, is this the mythical 'Bajius'? The whole story photos

4/14 diesel not really dead is that faint heartbeat or a mechanical pump? With Mazda announcing their plans for their diesel in 2012 at the NY auto show earlier this month, Subaru again keeps their diesel diehards hope on life support. A few back in 2008, Subaru said we'd have a diesel this year (2010) but that speech is long forgotten (did it even happen), replaced by hybrid talking points about 2012. Subaru's 2.0L diesel is available around the world, but not in North America. Why not, what's wrong with us? It's expensive to make a diesel engine and diesel fuel is more expensive here than in other parts of the world so there's less saving for the consumer, US emissions are strict, and how much of a market is there for a diesel anyway? Diesel's reputation here isn't great- think 1970s GM, smoking MBs, and noisy oversize trucks clattering away next to you at at stop lights. Forget it, that's old school diesel. New diesels are really quiet, clean burning, efficient and zippy. And yes VW and Audi do well with them. But can Subaru afford both hybrid and diesel? Note- Toyota doesn't have diesel here, they're all about hybrid and when you're partnered up with the hybrid leader, why fight it? But would enough Subaru buyers pay the premium for a diesel anyway? Which will get better MPG going forward, diesel or hybrid? Basically, if you have to pick one technology, hybrid or diesel, which one has the better long term future for improvements as well as marketing? Tough questions, but I'd bet on hybrid. Though tomorrow or next year I might change that.
Here's a recent article that keeps the hope of US diesel enthusiasts hanging on and the rumor mill churning. And Subaru never wants to quash or confirm rumors or online chat keeps them in the news - its all good advertising.
"Subaru is open to the possibility of selling diesel-equipped vehicles in the U.S., but according to Subaru Executive Vice President Tom Doll, several things will have to happen first. In an interview with Ward's Automotive, Doll commented on emissions regulations and the price of diesel fuel.
"The emissions requirements in the U.S. are significant. And given the price of diesel fuel, where it is right now, it really does not pay to bring the vehicle into the U.S. ," he said, then giving hope to diesel-lovers by also stating that, "We're trying to see what happens. As the market sorts itself out, we'll get ready, and then look at bringing the car (here)."
Currently Subaru sells its 2.0-liter 4-cylinder boxer diesel in Europe where it makes 145-hp and 258 ft-lbs of torque and gets around 34/41 mpg (city/highway) in vehicles like he Forrester 2.0D.
Two other factors will play an important role in Subaru's decision. The first is what other automakers are doing, with VW recently announcing its new mid-size sedan (which will replace the Passat) will be offered as a diesel. Not to mention confirmation that Mazda will also bring a diesel model to the U.S. Another factor will be economies of scale. Subaru has long played a niche role in the North American marketplace, but has seen considerable growth in sales over the past year. If that growth continues and Subaru can see fit to offer the 2.0D diesel engine in models ranging from the Legacy, to Outback to Forrester, then a more sound business case could be made for the engine." the article

3/30 Toyota sells hybrid technology to Subaru, Mazda, Nissan .. it's expensive to develop hybrids so smaller car companies are falling in behind Toyota as the need and demand for better gas mileage cars increases.
'Mazda took another step toward independent product development March 29, agreeing to lease hybrid drivetrain technology from fellow Japanese auto maker Toyota Motor Corp. instead of longtime U.S. partner Ford Motor Co.
The deal gives Mazda access to the electric powertrain system used in the third-generation Prius, which was launched last year and is the world's most popular hybrid vehicle..
For Toyota, the deal also pushes its hybrid technology closer to becoming a global standard. Leasing it to other companies is not only a cash stream for the world's biggest auto company, it's also a potent way to guarantee volume for its suppliers, which drives down cost.
Subaru also has been developing its own hybrid drivetrain based on technology from Toyota Motor.. Toyota also supplies the hybrid system used in the Nissan Altima hybrid sedan.' the article

1/12 Detroit Auto Show The Hybrid Tourer Concept was there and and Thomas Doll said Subaru hopes to have something like the Tourer out in 2012.
STI SE and WRX Limited should be available starting March

---
FUEL Economy in 2010: ratings, issues, news, EPA and CAFE' news etc
edited for length, content
top
5/21 EPA looks beyond the app 34mpg 2016 model year fuel economy requirement, plans for 2017-2025
'Automakers joined federal policymakers at the White House today (5/21/10) to launch the next phase of coordinated NHTSA and EPA regulations to address fuel economy and greenhouse gas emissions through 2025. The new rules would be for 2017model year and on and would also expand to include medium- and heavy-duty trucks for the first time, beginning with model year 2014 and running through 2018. The agencies hope to finalize the truck rules by 2012.
Passenger car regulations are currently in place. Starting with 2012 model year vehicles, automakers are required to improve fleet-wide economy and reduce fleet-wide greenhouse gas emissions by approximately 5% every year.
NHTSA has established fuel economy standards that strengthen each year reaching an estimated 35.5 mpg for the combined industry wide fleet for the 2016 model year.
---

SAFETY CRASH TESTS safety news, including recalls etc in 2010
edited for length, content
top
12/26 NHTSA wants to hear from you...
The National Highway Traffic Safety Administration received more than 40,000 complaints through Dec. 14, four times the usual volume, a research firm said. Toyota's high-profile recalls helped trigger the increase. Driver complaints to federal highway safety regulators soared this year, spurred by a slew of Toyota Motor Corp. recalls and a rush by other automakers to announce fix-it campaigns that focused the public's attention on auto defects.
The National Highway Traffic Safety Administration received more than 40,000 complaints through Dec. 14, according to an analysis by automotive research firm Edmunds.com. That's four times the volume of recent years."People are now more aware that there is an agency called NHTSA and that you can complain to it. Complaints are a good thing," said Clarence Ditlow, executive director of the Center for Auto Safety...
Toyota, long considered one of the most reliable brands, was the subject of more than a quarter of the complaints. Its ratio of complaints to 100,000 vehicles sold jumped to nearly 87 so far in 2010 from 37 a year earlier....
Nissan Motor Co. had the second-worst ratio, at nearly 62 complaints per 100,000 vehicles sold; Volkswagen was third at nearly 58. The industry average was 47 complaints per 100,000 vehicles sold, up from fewer than 30 in 2009.
NHTSA is hearing from people such as Mark Cox of Leesburg, Va. He filed a complaint after his 2003 Subaru Legacy sedan and his 2004 Nissan Quest minivan both failed routine state safety inspections because of clouded headlight lenses....
NHTSA said it had received more than 64,000 complaints in 2010, compared with about 35,000 in recent years. (To arrive at its total, Edmunds tossed out duplicate complaints from the same individual and complaints that had other inconsistencies.)
The agency reviews every complaint, looking for patterns that might determine whether an investigation is warranted, NHTSA spokesman Eric Bolton said. "Safety is the top priority of the National Highway Traffic Safety Administration, and information from consumers is a vital tool the agency uses to identify defects," he said. Bolton urged drivers experiencing problems with a vehicle to file a complaint, either online at http://www.nhtsa.gov or through the agency's auto safety hotline at (888) 327-4236. Because of the volume of complaints, the agency contacts a driver only when more information is required, he said...
.. Although higher than in recent years, the volume of complaints is still tiny considering that there are about 250 million vehicles on U.S. roads, said Ditlow of the Center for Auto Safety. The volume of complaints was higher during President Carter's administration, Ditlow said, but subsequent administrations were less interested in auto safety, and the number of complaints declined as NHTSA's prominence faded. "What we are seeing once again is an administration and agency that are saying, 'We welcome your complaints. Tell us what is wrong with your car.' And it is saying we will take action," he said.' read the entire article
12/23 the wrong tires. Most Subarus come with decent all season tires, but three of them don't. The Impreza WRX, STI and Legacy GT are sold with performance tires that aren't meant for everyday driving on wet or snowy roads. Maybe it helps to market the performance aspect of these models but many folks who buy these all wheel drive cars then spend money on tires so they drive safely in wintery weather. Subaru all wheel drive is great but the right tires are essential. Here's a video from TFLcar.com worth watching before you buy a WRX, STI or GT..
"... what about racing two All-Wheel-Drive cars with the same horsepower in the snow? The catch? One car has snow tires while the other one has summer tires. Can you guess what happens when we pit the 2011 all-wheel-drive Mercedes R350 against the 2011 Subaru Legacy 2.5 GT in the snow?..' http://www.tflcar.com/2010/12/mashed-up-match-up-awd-snow-vs-summer-tire-shoot-out-in-the-rocky-mountians-.html

12/22 Subaru scores on IIHS Top Safety Picks for 2011 models. IIHS put 66 cars on the 2011 model Top Safety Pick list and every Subaru except WRX made it. Subaru is the only company with winners in each category they have a vehicle- small car, midsize car, small SUV, midsize SUV.
"Sixty-six vehicles earn the Insurance Institute for Highway Safety's Top Safety Pick award for 2011, including 40 cars, 25 SUVs, and a minivan. Top Safety Pick recognizes vehicles that do the best job of protecting people in front, side, rollover, and rear crashes based on good ratings in Institute tests. Winners also must have available electronic stability control, a crash avoidance feature that significantly reduces crash risk. The ratings help consumers pick vehicles that offer a higher level of protection than federal safety standards require.
Last year the Institute toughened criteria for Top Safety Pick by adding a requirement that all qualifiers must earn a good rating for performance in a roof strength test to assess protection in a rollover crash. The move sharply narrowed the initial field of 2010 winners. At the beginning of the 2010 model year, only 27 vehicles qualified for the award, but the number grew to 58 as auto manufacturers reworked existing designs and introduced new models. Now another 10 vehicles join the winners' list for 2011. Two discontinued models drop off.
Hyundai/Kia and Volkswagen/Audi each have 9 winners for 2011. Next in line with 8 awards apiece are General Motors, Ford/Lincoln, and Toyota/Lexus/Scion. Subaru is the only manufacturer with a winner in all the vehicle classes in which it competes. Subaru earns 5 awards for 2011...
"Safety is a priority among this crop of winners," Lund says. "From the start these manufacturers set out to design vehicles that would earn Top Safety Pick, even though we've made it harder to win..."
> Subaru's Top Safety Picks: Small Car category- Impreza sedan and hatchback (except WRX); Midsize Car category- Subaru Legacy and Outback, Small SUV category - Forester; Midsize SUV category- Tribeca. the full press release with all Top Safety Picks
12/8 EDR, aka black boxes but correctly known as Event Data Recorders. The big unsecret. Ok, so Subarus have had them for years. Toyotas also does as was widely reported during the recent acceleration scare. The big question is what does it record, how long does it store it, and how does one access it. EDRs will be required in 2013 models. I'd only be concerned if a car has a long memory like my girlfriend :). Links NHTSA, IIHS
12/5 safety- regulated and soon required by NHTSA- better rear view ...but what about all those high-butt sedans? more back-up cameras?
The U.S. Department of Transportation today (12/3/10) proposed a new safety regulation to help eliminate blind zones behind vehicles that can hide the presence of pedestrians, especially young children and the elderly. The proposed rule was required by Congress as part of the Cameron Gulbransen Kids Transportation Safety Act of 2007. Two-year old Cameron Gulbransen, for whom the Act is named, was killed when his father accidentally backed over him in the family's driveway.
"There is no more tragic accident than for a parent or caregiver to back out of a garage or driveway and kill or injure an undetected child playing behind the vehicle," said Transportation Secretary Ray LaHood. "The changes we are proposing today will help drivers see into those blind zones directly behind vehicles to make sure it is safe to back up."
The proposal, issued by the National Highway Traffic Safety Administration (NHTSA), would expand the required field of view for all passenger cars, pickup trucks, minivans, buses and low-speed vehicles with a gross vehicle weight rating of up to 10,000 pounds so that drivers can see directly behind the vehicle when the vehicle's transmission is in reverse. NHTSA believes automobile manufacturers will install rear mounted video cameras and in-vehicle displays to meet the proposed standards. To meet the requirements of the proposed rule, ten percent of new vehicles must comply by Sept. 2012, 40 percent by Sept. 2013 and 100 percent by Sept. 2014.'
read the proposed rule on NHTSA. PDF of the rule
10/6 Safety- crash test results using the new stricter tests released. For the 2011 Crash Test reults, there is a new total Overall Vehicle Rating, and new tests include side pole and barrier impacts, and a new female crash test dummy, all scored using the familiar 1-5 Star Rating system. Because of the new tests, ratings for 2011 and newer vehicles should not be compared to previous ratings.
For model year 2011, NHTSA will rate 24 passenger cars, 20 SUVs, 2 vans and 9 pickups under the new ratings system
Outback and Legacy are both tested and each gets an Overall Vehicle Rating of 4 Stars in these new stricter government crash tests.
Only 2 cars tested got the Top Overall Vehicle 5 Star rating, the BMW 5 Series 4 DR RWD and the Hyundai Sonata (later release).
Most other cars tested got Overall Vehicle Rating of 4 Stars, like the Honda Pilot, Chevy Malibu and Tahoe, GMC Yukon, Ford Taurus and Fiesta, Toyota Sienna, Kia Sorento, Audi A4, S4, Cadiallac Escalade...
The only car with an Overall rating of 3 Stars is the Camry, and only getting 2 Stars is the Nissan Versa. Read the NHTSA press release
9/27 Subaru makes safe cars. The crash testing people at the Insurance Institute for Highway Safety, IIHS.org, think Subarus are Top Safety Picks. To earn Top Safety Pick for 2010 a vehicle must have good ratings in all four Institute tests. In addition, the winning vehicles must offer electronic stability control.
Every 2010 Subaru made their list of Top Safety Pick, except the WRX.
And all 2011s currently available continue as Top Safety Picks, including the 2011 Outback, Legacy, and Impreza (except WRX). The 2011 Tribeca and Forester aren't out yet.
Heres the Top Safety Pick list
4/8 Safety ratings and crash tests to get stricter for 2011 models with fewer models getting 5 star rating.
Because so many cars currently get 5 stars, especially for front impact tests, the results are no loner a real help to differentiate models.
There will be a new overall star rating that summarizes the front, side and rollover crashes in additon to the 5star ratings. Top selling models will tested first at a rate of 30-40 per year.
Tests will be done with a new 97lb female-size dummy in addition to the larger male dummy used now.
A new Pole side impact test will have the car sliding into a 10" diameter pole at 20 mph, hitting by the driver's door behind the windshield pillar (aka A pillar).
Starting with the 2011 models, 20% of a company's cars need to meet the stricter rules, going up to 100% for the 2014 models.
NHTSA started using the 5 star ratings in 1994my, side impact tests were added for the 1997my, rollover tests based on car height and width were added for the 2001my with acual rollover tests for the 2004my.
2/28 Consumer Reports annual April car issue is available. There's a lot to read about choosing new and used cars so pick it up at your local newstand. It's always good information.
Japanese cars always tend to score well with CR but Ford and GM seem to be better represented than in previous years. CR suspended recommendations of recalled Toyotas and noted those with an *.
> Recommended cars cover the spectrum of manufacturers and prices. Top cars are: small SUV- Subaru Forester; small sedan- Hyundai Elantra SE; sporty car- VW GTI; family sedan- Nissan Altima; sports sedan- Infiniti G37; family hauler- Mazda5; truck- Chevy Silverado 1500; green car- Prius; family SUV Chevy Traverse; and the best overall car is the Lexus LS 460L.
Most Subarus are recommended except the Impreza WRX. Read magazine page 7, and the best/worst ratings summary on page 26.
> Top car companies based on CR reliability scores only: #1Honda, #2 Toyota, 3 Mitsubishi, 4 Hyundai, 5 Porsche, 6 Subaru... read the magazine pg 16.
> The top car companies based on a combination of CR reliability scores and road tests etc. Top score is 100: #1 is Honda and Subaru. Both got the highest score of 77 (out of 100). Toyota got 74, Hyundai 73, Nissan 72, VW 72, Mazda 71, Mercedes 69 down to Chrylser with 46. (read magazine page 15).
Buy the annual CR April car issue at your local bookstore or subscribe online
3/10 safety- not just Toyota uses electronics. All car companies use electronic components, microprocessors and computers. Its a fact of modern life. Toyotas recent problems will bring greater attention to and focus on safety redundancies. Here's a recent article
'Japanese carmakers are considering following Toyota's lead in adopting a brake override system that would potentially address all sources of unintended acceleration, including driver error. The system cuts engine power when the accelerator and brake pedals are applied at the same time.
Nissan Motor is the only Japanese carmaker that has a function on nearly all of its cars that prioritises the brakes when both pedals are depressed. Among Japan's eight carmakers, Mazda said it would add the system to all future models "as soon as possible" starting this year.
Morgan Stanley auto analyst Noriaki Hirakata wrote in a recent report that the cost of installing a brake override system was about $50 a vehicle, adding that it could come down if more brands adopt it.
Honda, Suzuki, Mitsubishi, Subaru, and Daihatsu all said they were considering adopting the system. The timing and scope of the roll-out were still under study, they said. "I think (it) could eventually become a standard feature, just like airbags or anti-lock brake systems," said Daihatsu spokesman Haruki Mori.
Unintended acceleration in Toyota and Lexus vehicles -- at the heart of the automaker's recalls -- has been linked with at least five U.S. crash deaths since 2007. The causes of many cases of unintended acceleration are unknown, and are often blamed on driver error.
U.S. Transportation Secretary Ray LaHood has said that safety regulators may require allnew cars to have braking systems that tell the engine to return to idle when both accelerator and brake pedals are depressed.' the article
---
Subaru and Toyota news in 2010
edited for length, content
11/30 Subaru sells a Toyota in Japan. Subaru has unveiled today on its home market the Subaru Trezia to compete with the Honda Fit. The Trezia is based on Toyota's Verso. The Subaru Trezia will be available with a 1.3-liter and a 1.5-litre engine and with a choice between a CVT automatic transmission and a manual gearbox. The Subaru Trezia will be sold with both front-wheel-drive and all-wheel-drive and in four trim levels: i, iL, iS and TYPE EURO. Unfortunately, the official press release regarding the new Subaru Trezia is available in Japanese only, which we're not very good at. The Subaru Trezia will have all the modern safety systems, including SRS airbags, together with a panoramic sun roof, HID and LED lights. The Subaru Trezia price starts at 1,360,000 YEN and goes up to 1,979,250 YEN. Although at this point, the Subaru Trezia is only available in Japan, it could make it way into the European and USA markets too. the article
7/29 SubieOta, MotorTrend looks deep into the glass ball, makes predictions on the SubieOta sport coupe due in 2012/13. With images.
'Sitting on a revised Legacy platform with the Impreza's rear suspension and horizontally opposed 2.0-liter four-cylinder engine, we can expect Subaru's version of the FT-86 to look not that much different than its Toyota twin. In contrast to the Toyota's incorporation of a naturally aspirated 2.0-liter boxer, which is said to feature a redesigned head unit and be good for around 200 horsepower, the Subaru rendition is rumored to employ a slightly modified version of the current 2.0-liter turbo, pumping out around 260 horsepower. Obviously both cars will also get the Impreza's six-speed manual gearbox....
But don't expect too many differences in the bodywork between the two. Both carmakers will use identical body panels, but differentiate their car's look using unique grilles, bumpers, and wheels. According to one insider, testing of the Subaru - and Toyota - has already started at the Nurburgring in Germany, carried out not by Toyota engineers but by Subaru's test drivers, which makes a lot of sense. After all, the bulk of the underpinnings are from the Subaru parts bin, so Subie testers would be the ones to conduct the shakedowns. One source suggested that the Subaru might get a four-wheel-drive version, but this was ruled out simply because the basic theory of both Toyota and Subaru was to build sporty, rear-wheel-drive coupes using the best engineering from Subaru and the best marketing techniques and quality control from Toyota.' the article and images
5/6 how loyal are you? customers are still loyal to Toyota. Subaru ranks well for customer devotion. Toyota's customer loyalty faded slightly in the first quarter after a spate of safety recalls, but its loyalty numbers were still the strongest in the industry, auto information site Edmunds.com said Tuesday.
During the first three months of the year, nearly 58% of Toyota trade-ins resulted in the purchase of a new Toyota, Edmunds said. That was down 4% from the same quarter a year ago but still higher than other brands.
Ford's loyalty rate was second-highest, at nearly 56%. Hyundai, Honda, Subaru, Nissan and Mercedes-Benz were the only other brands that had a loyalty rates of 50% or higher, Edmunds said. Mercury had the lowest loyalty, at 14 percent.
3/30 Toyota sells hybrid technology to Subaru, Mazda, Nissan .. it's expensive to develop hybrids so smaller car companies are falling in behind Toyota as the need and demand for better gas mileage cars increases.
'Mazda took another step toward independent product development March 29, agreeing to lease hybrid drivetrain technology from fellow Japanese auto maker Toyota Motor Corp. instead of longtime U.S. partner Ford Motor Co.
The deal gives Mazda access to the electric powertrain system used in the third-generation Prius, which was launched last year and is the world's most popular hybrid vehicle..
For Toyota, the deal also pushes its hybrid technology closer to becoming a global standard. Leasing it to other companies is not only a cash stream for the world's biggest auto company, it's also a potent way to guarantee volume for its suppliers, which drives down cost.
Subaru also has been developing its own hybrid drivetrain based on technology from Toyota Motor.. Toyota also supplies the hybrid system used in the Nissan Altima hybrid sedan.' the article
3/10 safety- not just Toyota uses electronics. All car companies use electronic components, microprocessors and computers. Its a fact of modern life. Toyotas recent problems will bring greater attention to and focus on safety redundancies. Here's a recent article
'Japanese carmakers are considering following Toyota's lead in adopting a brake override system that would potentially address all sources of unintended acceleration, including driver error. The system cuts engine power when the accelerator and brake pedals are applied at the same time.
Nissan Motor is the only Japanese carmaker that has a function on nearly all of its cars that prioritises the brakes when both pedals are depressed. Among Japan's eight carmakers, Mazda said it would add the system to all future models "as soon as possible" starting this year.
Morgan Stanley auto analyst Noriaki Hirakata wrote in a recent report that the cost of installing a brake override system was about $50 a vehicle, adding that it could come down if more brands adopt it.
Honda, Suzuki, Mitsubishi, Subaru, and Daihatsu all said they were considering adopting the system. The timing and scope of the roll-out were still under study, they said. "I think (it) could eventually become a standard feature, just like airbags or anti-lock brake systems," said Daihatsu spokesman Haruki Mori.
Unintended acceleration in Toyota and Lexus vehicles -- at the heart of the automaker's recalls -- has been linked with at least five U.S. crash deaths since 2007. The causes of many cases of unintended acceleration are unknown, and are often blamed on driver error.
U.S. Transportation Secretary Ray LaHood has said that safety regulators may require allnew cars to have braking systems that tell the engine to return to idle when both accelerator and brake pedals are depressed.' the article
3/9 Subaru and Toyota: In a move to strengthen their relationship, Toyota will dispatch an executive to Fuji Heavy Industries Ltd.
Mitsuru Takada, 54, will assume the post of corporate senior vice president at Fuji Heavy on April 1, and his title at Toyota will change from managing officer to adviser the same day, Toyota said Tuesday. This will mark Toyota's first time dispatching one of its current executives to Fuji Heavy.
Takada represented Toyota when it formed a tie-up with Fuji Heavy in 2005 and when Toyota raised its Fuji Heavy stake from 8.7 per cent to 16.5 per cent in 2008.
He became general manager of Toyota's corporate planning division in 2004 and then managing officer in charge of corporate planning in 2008. And since 2009, he has been a Tokyo-based public relations executive for the automaker."
1/26 Toyota goes all the way - recall the cars, stop sales, shut factories
This is the right time to compare Legacy-Camry, Forester - Rav4, Impreza - Corolla/Matrix, Outback, Tribeca to Highlander.
1/30 updates- a fix for the sticking gas pedal will be shipped in the coming week.
Honda Motor Co. meantime is recalling 140,000 2007-2008 Fit hatchbacks because of a bad window switch, after a child died when fire broke out in a car last year.
1/29 updates-
the recall now includes Europe, China etc. 'Consumer Reports has temporarily suspended its "recommended" status for eight Toyota vehicle models and one Pontiac model that may have accelerator pedals that can stick and cause unintended acceleration.
We are also advising used-car buyers to avoid purchasing any of the affected vehicles until this issue is resolved.' CR website
Toyota, known for building some of the best cars around, is taking the drastic step of not only recalling 2,300,000 cars but also halting new sales of 8 very popular cars and trucks and actually shutting down the factories that make them for a week because the gas pedal can stick causing unintended acceleration. The US government requested this action.
The sticking throttle only involves cars with accelerator pedal from component supplier CTS of Elkhart, Ind, Toyota says, and is separate from the Toyota/Lexus recall to stop floor mats from sliding up over the pedal.
According to Toyota, the accelerator pedal can become stuck when mechanisms get worn. It's uncommon and develops gradually over time, Toyota spokesman Brian Lyons said. The pedal may become harder to press and become slower to return when released. In the worst cases, it may become stuck in a partially depressed position.
The cars in the recall/stop sale are the 2007-2010 Camry (the #1 selling car in the US), 2009-2010 Corolla, 2009-2010 Matrix, 2009-2010 Rav4, 2007-2010 Tundra, 2005-2010 Avalon, 2008-2010 Sequoia, and 2010 Highlander. The 09-10 Pontiac Vibe is included because its based on the Corolla and built at the now closed GM/Toyota plant in Fremont, Ca.
The stop sale does not include the Camry hybrid, Prius, Tacoma, Sienna, Venza, Solara, Yaris, 4Runner, FJ Cruiser, Land Cruiser or Lexus or Scion.
Toyota will also stop production for a week starting February 1st at 5 Toyota plants including the Camry line at Subaru's SIA plant in Indiana. Also temporarily shutdown will be plants in Canada, Texas, Kentucky and engine plants in Alabama and West Virginia.
The official Toyota press release, for help call Toyota Customer Service 800-331-4331.

---
top

ADVERTISING and SPONSORSHIP news in 2010
edited for length, content
.
12/27- advertising- Baby Driver ad one of the years best according to Time magazine.
'Minneapolis advertising agency Carmichael Lynch struck a winning chord with the editors of Time magazine, who picked the company's heartwarming ad for Subaru as one of its top 10 TV commercials of the year.
In it, a 5-year-old girl is settling into the driver's seat as her father warns her to stay off the freeways and not to text. As he hands over the keys, we see that he's really been talking to his teenage daughter, who gently says, "Thanks, Dad" and backs out of the driveway.
Randy Hughes, Carmichael Lynch's group creative director for Subaru, said the commercial featured a father and his two daughters, and not a trio of actors. The casting agent found the family in California, and Hughes said the agency decided to "chance it with real people."
While the advertising industry hands out plenty of awards, "they're not ones your Mom knows about," said Hughes, who worked on the campaign with chief creative officer Jim Nelson. "Telling your mom you were honored by Time magazine, it means something."
And how did Hughes' mom react? "She started crying."' read the article
> Time says 'Subaru's entry into the annals of awwwwww was a fine one. A 5-year-old girl is buckling up in the driver's seat of a Subaru, as her dad warns her to stay off the freeways- "You're not ready for those yet" - and to leave her phone in her bag: "I don't want you texting." Finally, he hands her the keys. "Thanks, Dad," says the daughter, whom we now see is a teenage girl ready to hit the road. All parents fear the moment they realize their 5-year-old is gone forever. But they'll still smile when watching this ad' Time magazine article
12/14 Subaru supports good writing. 6th AAAS/Subaru SB&F Prize for Excellence in Science Books.
'The prizes were established in 2005 by the American Association for the Advancement of Science, with sponsorship from Subaru, to celebrate outstanding science writing and illustration for children and young adults.
The prize winners in each category will receive $1,500 and a plaque during the AAAS' annual meeting in Washington in February. There'll be other announcements as well: AAAS and Subaru will award $5,000 worth of science books to public schools in the District of Columbia, the Kids' Choice Award will be revealed, and Subaru will kick off a book donation program.
> Young adult science books. Winner "The Immortal Life of Henrietta Lacks" by Rebecca Sklooty. Skloot's highly acclaimed book tells the story of Henrietta Lacks, an African-American woman with cervical cancer who had a sample of her tumor removed in 1951. Neither she nor her family knew that the sample was used to give rise to the immortal HeLa cell line, the first successful tissue culture. The HeLa cells have played a vital role in a wide range of medical research projects. Skloot focuses on the science and the ethics of the HeLa saga, as well as the personal story of Lacks (who died just months after her diagnosis) and her family.
Other young-adult finalists include: "The Case for Pluto," by Alan Boyle (who wrote this article) ; "The Disappearing Spoon: And Other True Tales of Madness, Love and the History of the World From the Periodic Table of Elements," by Sam Kean; "Every Bone Tells a Story: Hominin Discovery, Deductions and Debates," by Jill Rubalcaba and Peter Robertshaw.
> Children's science picture books. Winner "Magic School Bus and the Climate Challenge," by Joanna Cole, illustrated by Bruce Degen.. Ms. Friz uses hippos, sunbeam slides and "microscope goggles" to explain the greenhouse effect, carbon footprints and other complexities of climate science in a way that elementary and secondary-school students will understand.
Other finalists include: "Bones: Skeletons and How They Work," by Steve Jenkins; "Lizards," by Nic Bishop; "Why Do Elephants Need the Sun?" by Robert E. Wells;
> Middle-grade science books. Winner "The Hive Detectives: Chronicle of a Honey Bee Catastrophe," by Loree Griffin Burns, illustrated by Ellen Harasimowicz. This beautifully illustrated book describes the organization of an artificial beehive and how beekeepers care for their bees and extract honey from the hives.."
Other finalists include: "Kakapo Rescue: Saving the World's Strangest Parrot," by Sy Montgomery, photo by Nic Bishop; "The Secret of the Yellow Death: A True Story of Medical Sleuthing," by Suzanne Jurmain; "The Story of Snow: The Science of Winter's Wonder," by Mark Cassini with John Nelson;
> Hands-on science books. Winner "The Book of Potentially Catastrophic Science: 50 Experiments for Daring Young Scientists," by Sean Connolly. It's intended for upper elementary and/or middle-school students. Each of the experiments is rated on a 1-to-5 scale, with 5 being the most potentially hazardous. No scientific apparatus is necessary.
Other finalists include: "Insect Detective," by Steve Voake, illustrations by Charlotte Voake; "Nature Science Experiments: What's Hopping in a Dust Bunny," by Sudipta Bardhan-Quallen with illustrations by Edward Miller; "You Are the Earth: Know Your World So You Can Help Make It Better," by David Suzuki and Kathy Vanderlinden.
read the entire article by Alan Boyle who wrote "The Case for Pluto", a finalist in the Young Adult section above
11/9 Impreza 5 door is in Robert Downey's new movie 'Due Date'.
In the new Warner Bros./Legendary Pictures production, Robert Downey Jr plays a character that is in a race against time to get home for the birth of his child, using a Subaru Impreza. The comedy, directed by Todd Phillips, follows father-to-be Peter Highman (Downey Jr) as he tries to make his way home in time for his wife's due date.
Highman therefore starts a road trip with aspiring actor Ethan Tremblay (Zach Galifianakis – the Hangover), with the duo taking their hilarious road trip in a Paprika Red Pearl Impreza hatchback. The car, however ends up totaled.
"The AWD hatchback copes admirably with all that the duo can throw at it before its role in the movie ends dramatically, when, with the troublesome Tremblay at the wheel, it is inadvertently launched from a motorway flyover and lands on its roof on the road below (a seriously stern crash test for any car)," a Subaru statement reads.' read the article.
11/8 advertising, Share the Love v3 Subaru again launches a now apparently regular annual 'Share the Love' event where $250 is contributed for each car sold to the buyer's choice of charity. 2 new charites for 2010, Ocean Conservancy and Big Brothers Big Sisters, join ASPCA, Habitat for Humanity, Meals On Wheels. Gone is National Wildlife Federation, and the Boys & Girls Clubs of America.
This is the 3rd Share the Love event and in the previous 2 years, Subaru has donated $1m to each charity. No, it isn't tax deductible because you didn't pay it. The Share the Love Event is from November 20, 2010 - January 3, 2011. photos 2010 Share the Love Event
10/30 advertising Subaru Forester ' Hockey Mom' commercial
The Pogues' 'If I Should Fall From Grace With God' is the soundtrack for an extremely busy mother, who is shown corralling her hockey-playing triplets in the new Subaru Forester commercial. The song is the title track from the band's 1988 album of the same name, the third and most popular collection of their unique blend of folk, punk rock and traditional Irish music. article by Matthew Wilkening

10/26 advertising - more on the Mediocrity ad campaign
'Welcome to a campaign that proudly heralds and displays an ordinary product--except this time, those presenting it admit, with a wink, that this is a promotion built on much ado about nothing.
The spots - both on TV and the web -are for a new car model that isn't at all that new, the 2011 Mediocrity, just another boxy four-door sedan standardly equipped. In one spot, for example, a Mediocrity designer explains that instead of breaking the mold, he and his colleagues gathered the broken pieces of the old mold and put it back together..
.. Beyond broadcast and online commercials directed by Baker Smith of harvest, the expansive campaign from Carmichael Lynch, Minneapolis, includes an agency produced website via Exopolis (www.2011mediocrity.com) with online games and tongue in cheek purchase options. A Facebook page, Twitter feed, and YouTube channel played an integral role. The Carmichael Lynch media team was also able to partner with automotive sites such as AutoTrader, Cars Direct and Edmunds to integrate spotlight pages and reviews into their sites. These sites would then reveal those pages to sedan shoppers. Those logging onto the Mediocrity website see the host URL as being that of Subaru. And those who are seeking a higher level in a sedan than Mediocrity can push a little orange button (which reads "Click here to feel something more"), leading them out of the campaign ruse over to the Subaru Legacy.
As for the strategic rationale behind the humorous decoy Mediocrity campaign, Randy Hughes, Carmichael Lynch group creative director/senior partner, explained, "We did clinics with the new Subaru Legacy. Owners were passionate about the Legacy and couldn't imagine getting another make... We realized these non-Subaru owners were sleepwalking through the car-shopping experience..
Hughes added that the agency didn't want to keep the ruse up too long when people explored the 2011 Mediocrity site. "Some pundits said 'you blew it. We knew it was you guys.' But the point is that we didn't want to have the sponsor behind this -Subaru - remain that big a secret. We wanted to get attention and then link quickly to the Subaru Legacy..
However there's a method to the madness. The goal was to have the Legacy stand out from the crowded mid-sized sedan category and to attain a higher profile in the car buying conversation. The campaign has yielded a 65 percent increase in traffic to Subaru.com/legacy. Thus far there have been 253,000-plus total site visits, thousands of comments, retweets, etc., and more than 180,000 video views on YouTube.
Hughes noted that the agency naturally gravitated to director Smith given "his taste level, handling of humor and a body of work marked by great production values.".. The Carmichael Lynch creative team included Hughes, executive creative director Jim Nelson, group creative director/art director Brock Davis, group creative director/writer Matt Elhardt, sr. digital designer Joe Kral, director of integrated production Joe Grundhoefer, director of digital production Pete Mertz, sr. integrated producer Freddie Richards, sr. digital producer Jennifer Helm and sr. project manager Jennifer Abbey..' read the article
10/15 advertising The book 'Where Suckers Moon', written in 1994, is a candid look inside Subaru and their ad campaigns. The author had amazing inside access and today this book would never get written, and now Subaru would probably love to pretend that it hadn't been. But it did get written and is a great read for Subaru enthuisiasts. Subaru has certainly moved on from the 1990s with mostly better planning (no one hits a home run every time), certainly better cars, and advertising that while a bit saccharin and very emo-centric, is effective and at least entertaining. Ok, some of the ads are totally sappy and pull the heart-strings. Its obvious. Some yank at your stomach like the Get More Gs WRX campaign. But at least we're talking about the ads, about the new fake car, we're talking about how we feel about the ads. That means they working! On that level anyway. Read on...
"I don't know what you get out of the current Subaru Legacy ad campaign (the fake 'Mediocrity' car) , but what I get out of it is: "The Subaru Legacy is so banal, and sucks so unrepentantly hard, that we had to put extra crap on an old Kia Optima to create an alternative you wouldn't automatically prefer." This is not the first time Subaru has pointed a shotgun at its own feet, nor is it likely to be the last.
Where The Suckers Moon is, primarily, a story about advertising, but along the way we get a true sense of Subaru itself: a company stumbling from failure to failure, forever being rescued by market conditions, outrageously misinformed buyer perception, and completely random factors. It's simply a company that is too lucky to fail, no matter how hard it tries.
Although it was originally just another one of the infamous Malcolm Bricklin's get-poor-quick schemes, Subaru of America found itself an unwitting beneficiary of circumstances beyond its control. An early adoption of part-time 4WD, done at the suggestion of the Japanese Post Office, made the little "DL" and "GL" the darlings of the Northeastern ski set and those who wished to emulate them. Later on, the Voluntary Restraint Agreement meant that every Japanese car that could find its way onto a boat would eventually be sold at a healthy profit somewhere....
... Time and again, Subaru reveals itself to be the most hilariously incompetent of Japanese automakers..
... At one point in the book, the author cannot restrain himself any longer and states a simple fact: Subarus are primarily sold to people who cannot afford (or, in the VRA era, cannot get) a Honda or Toyota. While that was entirely true in the early Nineties, we are now familiar with Subaru as the people who bring you the WRX, STi, and Legacy GT, to say nothing of the Outback and Forester which actually keep the lights burning at the stars-and-swoosh dealerships.
Still, as we take a look at the way in which Subaru continually manages to snatch defeat from the jaws of victory (look at the STi and current Outback for some great examples) it's worth noting that reality as described in Where The Suckers Moon hasn't completely disappeared. It's worth a read for any number of reasons. And for those of you pointing to Subaru's current sales success as a refutation of everything I've said above… well, perhaps you're right, but I'd recommend checking Rothenberg's work out anyway. TTAC readers have recommended it no less than four times in the comments section. Consider this a fifth thumbs-up." read this whole article.
10/13 advertising- about the 'Mediocrity' car campaign
'When Harvest Films was approached by agency Carmichael Lynch to launch a multiplatform campaign "Mediocrity" for client Subaru, it was clear the experience would be anything but ordinary. The Mediocrity launch is a playful send-up of automotive advertising and a reflection of how the average consumer perceives car shopping.
The expansive campaign includes television and online commercials directed by Harvest Films' Baker Smith, and the agency produced website via Exoplis with online games and tongue-in-cheek purchase options. "We did clinics with the new Subaru Legacy," explained Randy Hughes, Carmichael Lynch GCD/Senior Partner. "Owners were passionate about the Legacy and couldn't imagine getting another make.
And when non-owners were asked what they loved about their cars the most common answer was, 'I don't think about it.' We realized these non-Subaru owners were sleepwalking through the car-shopping experience. If we could show them a playful sea of sameness perhaps it would give them a wake up call." read the article, check out the Mediocrity ad campaign
10/7 Subaru sniffing around for super puppies
Subaru of America is looking for some extra special talent for a 2011 Super Bowl spot. The automaker will be scouting the filming of Animal Planet's Puppy Bowl in New York City Oct. 15 and will select five puppies to star in the spot, which will be shot the same day. The spot will air nationwide just before the Super Bowl, according to sources close to the process. The commercial is about a guy from Animal Planet traveling to the Super Bowl (in his Subaru, of course) with his five puppies and they make several stops along the way.
A Subaru spokesperson declined to comment.
Cherry Hill, N.J.-based Subaru was a sponsor of last year's Puppy Bowl, which is aired on Animal Planet at the same time as the Super Bowl. Known by pet lovers as the furry alternative to the Super Bowl, puppies compete for the title of MVP -- Most Valuable Puppy. The show is routinely one of Animal Planet's highest-rated shows of the year, pulling in a collective 7.8 million unique viewers during a February 2009 marathon and 1.1 million viewers during last year's live telecast.
The automaker has said that more than 50% of their car owners have dogs, and it indexes higher than most carmakers with dog owners.
Last year, the automaker rolled out a series of spots from Carmichael Lynch featuring all-canine drivers under the tagline: "Dog tested, dog approved."
Subaru has a long history of supporting animal welfare organizations such as the ASPCA. The automaker recently helped dogs and puppies find homes at the Pilots and Paws Gulf Rescue Flyway on Sept. 18. Dogs are shown "driving" and even parallel parking their vehicles. The spots premiered during Animal Planet's "Dogs 101" marathon the Saturday before the Super Bowl and then aired during the telecast of the sixth annual Puppy Bowl.
Beginning in 2008, the marketer started running print ads touting its ASPCA partnership that read: "Without dogs, how would you get rid of that new-car smell?" read the article
10/1 Advertising. Want a plain old boring sedan? Subaru thinks outside the advertising box again - remember the Skunk? - and introduces a faux sedan, the 2011 'Mediocrity', a pastiche of generic sedans that are on the market.
I wonder what group of snoozemobiles Subaru advertising and web folks threw into the bubbling cauldron they drank from before conjuring up this latest idea to market a totally boring fake car as a counterpoint to the Legacy. While the Legacy may not be one of the worlds most exciting 4 doors, compared to some everyday snorers, its a little bit different and a little bit fun, and yes all wheel drive is cool because you can go places you don't even really want to.
The Mediocrity car company's Mission Statement is ".. to manufacture the most mainstream mid-size sedan on the road today... We strive for predictability, unoriginality, and no-frills utilitarianism... The 2011 Mediocrity will get you from A to B without anyone ever noticing..."
Specs: Electrical ignition with spark plugs; leaf spring rear suspension, basic flexibody construction; 4 drum brakes,
Dimensions: height: medium; wheelbase: adequate; ground clearance: clears small rocks
Colors: Medium Crumb or Stale Biscuit, with Brown Gravel or Chimney Soot interiors. (Hey, wait a minute! don't I recognize Biscuit from the 03 Subaru?)
Options and extras include a cushioned seat, a floor mat, a hubcap, an odometer, windshield, wicker chair...
Serious about a snoozemobile? Subaru wants to Hey wake you up with a strong dose of Legacy reality, encouraging viewers to click a link for 'something better'- a 2011 Legacy of course
Check out the 2011 Mediocrity at www.2011Mediocrity.com, but don't try to buy one.. The Legacy is the recommended cure for the common sedan..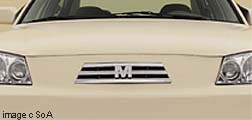 the Mediocrity snoozemobile- no nothing
9/30 Subaru like kids, pets - makes family friendly cars and is a family friendly company
"Subaru, known for its reputation of building family-friendly vehicles, is continuing to build a reputation for generous adoption assistance benefits for its employees. Subaru, for the second year in a row, was ranked #1 in the automotive industry category on the Dave Thomas Foundation for Adoption's "Best Adoption-Friendly Workplaces in America" list.
This special achievement marks the fourth consecutive year that Subaru has been honored by the foundation. The list, categorized by industry and size of business, names Subaru of America, Inc.:
#1 in the auto industry category, #2 in the medium-sized company category, #7 out of all companies in the United States
"Subaru remains extremely proud to support its employees and our adoption assistance program allows them to make a special difference in the lives of children," said Thomas J. Doll, executive vice president and COO, Subaru of America, Inc. "As a family-focused organization, we are thrilled to provide employees with the financial assistance necessary to welcome children into their homes." read the press release
9/26 Subaru sponsors Heal The Bay's Coastal Clean Up day in Southern California
'An all-time number of volunteers today collected more than 100,000 pounds of ocean-bound trash from local watersheds as part of Heal the Bay's 21st annual Coastal Cleanup Day.
Despite blazing heat throughout the region, participants scoured Southland beaches, inland waterways, regional parks and urban neighborhoods. Some 14,131 volunteers mobilized from 9 a.m. to noon at 65 sites throughout the county, covering 101 miles.
..Sites covered the entire county this year, from Tujunga to Long Beach, Compton to Malibu. SCUBA dive teams canvassed under the Santa Monica and Redondo Beach piers, while a flotilla of kayakers removed trash from Marina del Rey.
Among the unusual items found this year: three bowling balls cut in half at Coyote Creek Trail (Cerritos); a vibrator discovered in Lake Machado (Ken Malloy Regional Park); goatskin hide and mummified cat (Tujunga Wash); a submerged gas-burning stove (Redondo Pier dive site); several crack pipes (Santa Monica, Venice and Malibu); and a floating bag of marshmallows (Marina del Rey kayak site)
.. Coastal Cleanup Day sponsor Subaru hosted special test drive and sweepstakes events throughout the county to benefit Heal the Bay and raise awareness about the cleanup.' the press release and photos
9/20 Actors wanted- Have a Subaru, are you green, think you can act? Let the world know! Audition in SF, closes 10/12/2010
'We are looking for all types of active Subaru car owners who live an environmentally and socially "green" lifestyle. This person can drive any model or make of a Subaru. We want to hear about your "green" character story and your commitment to living a "greener lifestyle". Want to know about your story of taking environmental and social responsibility to "live green" and embracing the greater good of protecting our planet. We want to know how your Subaru directly helps in that effort.
Auditions: Start week of September 20, 2010; Shoot Date: October 13; Location: San Francisco; Pay: approx. $600.00 + residuals.
Please note there is NO pay for the audition… only if chosen for the shoot. Please forward this to anyone you may know that fits the specs or may be interested….thank you!' the link
8/23 Animals - 1 good, and 1 not too smart- 'Pilots N Paws' to transport animals from Gulf Coast.
Subaru is a sponsor of Pilots n Paws
'There are literally hundreds, perhaps thousands of animals who need to move out of the New Orleans/Gulf Coast area. These are perfectly healthy animals who through no fault of their own have ended up in a shelter. Many had families who loved them and are direct victims of the oil spill disaster. Their owners have lost their jobs, their homes, have no income and are barely surviving. They are turning their animals over to various shelters and rescue groups to at least give their pets a chance at finding someone to care for them.
On September 18 with the 19th as a back-up weather date.. we are asking for pilot volunteers to work together to move as many of these fully vetted animals to three specific areas of the country.
The areas are Lakeland, Florida, D.C. (Warrenton, VA) and Caldwell, N.J. We also have some special trasnports set up with individual pilots for Chicago, Memphis, Iowa and possibly Houston.... The receiving areas may be expanded beyond just these three destinations if we have pilots willing to fly the routes...' check out Pilots N Paws website
the bad - get a cargo/pet barrier, pet carrier, or at least a leash attached to the cargo hooks
'Many pet owners let their pooch go along for the ride in their cars... Witnesses say a Subaru wagon barreled through a red light, hit another car, and flipped over. "It appears the driver of the Outback that violated the traffic signal was distracted by the small dog that was on his lap," said Omaha Police Officer Adam Rokes. The driver in that wreck was injured and the dog in his lap killed....
"If you have the dog in the back seat and you come to a stop, the dog is still traveling 50 miles per hour until it hits something," said Sgt. Gutierrez.' the article
8/9- advertising- continuing with the Love theme, Subaru TV ad shows Dad nervously watching his daughter drive. Here's a pretty accurate review for USA Today
"Subaru goes for the heartstrings in a new TV ad aimed at playing on parental angst about letting their kids get behind the wheel on their own for the first time.
Pretty smart. Watching the ad, it's hard not to share in the dread of any parent who ever handed the keys to a son or daughter for their first solo journey when they still aren't old enough to vote. In an interesting twist: the actors playing the dad and his daughter -- age six and as a teenager -- are a real-life family from Malibu, Calif.
Subaru calls spot "Baby Driver." When it was shown at a dealers meeting recently, there wasn't a dry eye in the house. How it plays out: The spot begins with a little girl aged six, sitting in the driver's seat of a Subaru Legacy with her father speaking to her through the passenger side window. She smiles patiently as her father gives her the "safety talk." As he hands her the keys, we realize that all along its been a 16-year-old waiting for her first ride alone whose Dad still sees her as his "little girl."
"Most parents dread that moment when their children first take the wheel alone. It's momentous," said Kevin Mayer, director of marketing communications, Subaru of America, Inc. "We talked about this with our agency, Carmichael Lynch and we loved the idea of building a story around that moment through the eyes of the father."
For the actor playing the concerned father, Andy Lyons, art is imitating life. "As father to both the girls, portraying those complex emotions on-screen was not a stretch for me. Having my first daughter, Lanna reach driving age and knowing that my second, Georgie, will be there all too soon, I understand the anxiety of handing over the keys for the first time."
The spot is aimed at portraying Subaru as the brand that will reassure parents when their teens start driving. Subaru just recorded its highest July sales ever, so whatever the brand is doing appears to be working." the article
7/31 advertising - The 2010 Subaru lot To Love Event runs August 3-31 with banners, window stickers, balloons etc. Various taglines include things like ' 95% of all Subarus built in the last 10 years are still on the road', '2010 IIHS top safety picks for all models', 'highest predicted resale value in the industry', 'Subaru was the first automotive plant in the US to achieve zero landfill status'....



window sticker from the Lot to Love, 8/3-31, 2010
7/26 advertising- "We've got a bridge, and we've got a gorge- it's time to jump into it!" Subaru sponsors Bridge Day.
Jump off a bridge at the 31st Annual Bridge Day Festival in West Virginia October 16, 2010
'This festival, the state's largest, is all about living. Our setting, the New River Gorge, is one of the world's oldest places, and BASE jumping is one of the world's most cutting edge sports. Above the famous white water rafting on the New River, jumpers, rappelers, and thousands of onlookers gather for the state's biggest party of the year'. Bridge Day
6/11 What women buy, a study of registrations by truecar.com.
Subaru is #4 with 43.2% of cars sold registered in a woman's name, though no one Subaru model was in the top 10.
'TrueCar's study was based on over 13 million actual vehicle registrations, covering the last two years.. In looking at the gender of the name on the registration alone, and not driver or decision maker, the data shows that more men than women – at a rate of 64% to 36% – register vehicles in the US, even though females make up 51% of the population, according to the U.S. Census Bureau. Some of the key findings of the TrueCar.com study include...
The brand with the highest percentage of female registrations was Kia (45.8%), followed by Suzuki (44.2%) and Mini (43.9%). There were 10 total makes with female ratio of over 42%, including Subaru, Hyundai and Volvo, which are all brands known for safety and/or value.
> The top models women buy (more women than men buy): VW Beetle 56.1%, Nissan Rogue 53.5%, Hyundai Tucson 53%, VW EOS 53%, Volvo S40 sedan 51.9%, Honda CRV 51.3%, Kia Sportage 50.5%, Toyota Rav4 50.4%, Nissan Sentra 50.1%.
> The top brands women choose are: Kia 45.8%, Suzuki 44.2%, Mini 43.9%, Subaru 43.2%, Nissan 43.1%,, Hyundai 43.0%, Honda 42.8%, Volvo 42.4%, Lexus 42.3% , Mitsubishi 41.5%, Mercury 41.4%, Mazda 40.9%, VW 40.2%, Toyota 39.6%'. by Truecar.com
5/31 advertising- new 'Badge of Ownership' program. Have a Subaru, get a badge. Subaru marketing is hard at work coming up with new ways for you to show Love and spread enthusiasm for Subaru.
To enhance the experience and welcome new owners, Subaru will send a welcome packet with a guide to owner benefits booklet with company contact info, various websites etc. Hopefully they'll also include your dealer and salesperson contact info since that's always the first place to go for specific questions about operating the new car, or for service, comments, help, advice etc.
Plus you can request a free 'Badge of Ownership'
check my webpage www.cars101.com/subaru/badgeofownership.html
Request a free Badge of Ownership to put on the car to show and help spread the Love. If you currently have a Subaru, you can get one too. Its a small round badge that you adhere anyplace but typically car logos, names, and emblems are put on the back of the car or the sides just in front of the doors. The Badge will indicate what number Subaru this is that you have owned (my 2nd Subaru, 3rd etc), and off on the side of the badge you can attach your choice of 12 currently available emblems or symbols indicating your sport, hobby, or lifestyle etc. You can choose more than one emblem, and yes, you have to have a Subaru to get the badge (you'll need the VIN). The emblem choices are (see image)
Snow Sports, Outdoor Sports, Biking, Mechanical, Animals, Performance, Lesbian/Gay, High Mile, Gardening, Love, Environment, and Music/Art.

Here's the website BadgeofOwnership.com to order your badge. It takes 4-6 weeks to arrive.
On the website is a suggestion box for future emblems, which is a good idea. Here are a few quick thoughts and yes there are more but I'm being polite. So, in no particular order, and having fun, here are a few more possible emblems: photography/cinema (camera); carpenter/painter (hammer, brush); reading/writing (book, pen); hunting/fishing (crossed gun, bow, rod); sailing/boating (boats); planes/flying (plane, parachute); working ($1 paycheck); gym fitness (workout machine), horse, dog, cat, bird etc; knitting/sewing (needles, thimble); camping/hiking (tent); jogger (running feet), cooking (pot over crossed fork and knife); democrat or republican (donkey, elephant); shopping (building with 'Mall' over door); wine/drinking (bottle); space (rocket); sex (ah ... never mind); computer (laptop with virus); medical (syringe or caduceus); nothing ( O with a line through it); bored (question mark); and of course the obvious ones, the Subaru logo, and one with your dealer's name. And ones Subaru won't make that you have to make yourself- other car brand logos, body parts, off-color words etc..
5/22 ASPCA Guardian members qualify for special Subaru pricing on new cars.
"The ASPCA Guardians are a group of dedicated friends like you who make monthly gifts that provide a consistent, reliable income stream, allowing us to focus more resources on our lifesaving programs, and less on raising the necessary funds." 6 months of Guardian membership is required. Read more about the ASPCA/Subaru program here.

5/19 a summary of Subaru's success with customers that like to go where and when they want.
One thing won't change: Subaru's emphasis on the relatively upscale buyer who values freedom and frugality. Subaru managers think that's a market of up to 60 million buyers—far larger than the niches of academics, tree huggers, and gays and lesbians that it's long been associated with...
'... By courting financially solid buyers with a taste for the quirky, tiny Subaru of America sped through 2009, logging record sales and market share along the way. Last year Subaru became the 11th most popular U.S. auto brand, up from No. 19 just a year earlier... It's the growth leader again so far in 2010 - up 41% through April. For the first time, its unit sales exceed those of such better known brands as BMW, Lexus, Mazda, and Volkswagen...
Subaru's secret is that it understands the customers who drive its cars and has gotten smarter and more aggressive about reaching out to new ones who would feel at home as part of that clan. The company has the type of customer base that's particularly attractive to carmakers. The average household income of a Subaru owner is $88,000, the same as Honda and $10,000 more than Toyota, says Alexander Edwards, president of market researcher Strategic Vision. Plus, Subaru buyers are three years younger than the industry average and a quarter more likely to have a college degree.
They are a thrifty lot, traditionally buying less car than they can afford. Some 36% pay cash. Subaru has played to that frugal bent by cutting roughly $1,200 from the $26,342 average price of its cars in 2007. Those cuts haven't killed profit margins because the lower prices allowed Subaru to reduce sales incentives and rebates on its cars substantially. Currently, the company gives about $1,333 per vehicle in incentives—the lowest level of any major car brand, says Thomas Doll, chief operating officer. That's almost half the $2,310 in incentives Toyota currently gives its buyers. Much of the automaker's marketing focuses on cementing its connection to customers. Subaru's research shows them to be an eco-friendly bunch who value the freedom to go where they want, when they want. Unlike luxury car buyers, Subaruers are "customers who are not buying things, but experiences," says Chief Marketing Officer Tim Mahoney. That meshes nicely with Subaru's all-four-wheel-drive lineup, showcased by TV ads that star one of its cars caked with road grit, being applauded by admiring spectators on a suburban Main Street. The tagline: love. "In their marketing they've been focusing on what creates love between the owner and the automobile," says Edwards. "The 'share the love' campaign has been effective. They play up fun, the adventure you can have in a Subaru."
Last year the company sold a record 216,652 cars in the U.S. It's upping production 40% this year at its Indiana plant, which also builds cars for Toyota, Fuji's largest shareholder. The plant is located in an official wildlife preserve with no waste sent to landfills, in keeping with Subaru's support for causes such as the American Canoe Assn. and the Leave No Trace Center for Outdoor Ethics.
Such brand-building moves help Subaru win new customers on the cheap. It spends about $154 million a year on U.S. advertising—$100 million less than the VW brand (which sells about the same number of vehicles in the U.S.), a fifth of what Hyundai spends, and a fraction of the $2.2 billion plunked down by GM, the industry spending leader, according to Kantar Media. "They're kind of the poor man's Audi," says James Bell, executive market analyst for KBB in Irvine, Calif.
To keep growing, Subaru would benefit from adding a compact-class car and hybrid to its U.S. line, says Bell. Subaru and Toyota have said they're working together to develop a small, sporty car that both will sell. Fuji Heavy President Ikuo Mori has said the company's first hybrid will arrive in 2012.
One thing won't change: Subaru's emphasis on the relatively upscale buyer who values freedom and frugality. Subaru managers think that's a market of up to 60 million buyers—far larger than the niches of academics, tree huggers, and gays and lesbians that it's long been associated with. "They are basically adding people who are Subaru buyers in their hearts, but don't know it," says Edwards of Strategic Vision. By Subaru's math, with 2.4 million Subarus now on the road, that leaves 57.6 million customers to go.' the article
5/15 Subaru advertising overview from www.brandinsightblog.com
'Winter Storm Slams Into Washington. Travel Advisory For The Entire Mid Atlantic. Historic Storm Hits Atlantic Coast.'
Subaru of America loves headlines like that. Every time a big storm brings traffic to a standstill, the Subaru brand shines.
You seldom see an all-wheel-drive Outback wagon or a Forrester stuck in a snowbank. And you won't see the company taking government bailout money. While the big three automakers were buried in losses, Subaru was cruising right along. Overall, U.S. sales were up 15% in 2009. In July, they posted a record sales month, up 34% from the previous year. In 2008, despite the lowest incentives in the industry, Subaru gained market share.
Not bad for a niche brand with a limited vehicle line up and a miniscule media presence. Subaru's entire advertising budget is less than what some automakers spend on a single vehicle.
Which brings me back to those dreaded winter storm warnings and an ad I recently spotted in Ski Magazine:
"Snowstorm Advisory. More of a calling than a warning." Subaru. No photo of the car. Just a dramatic, black and white photo of a lonely road in a blizzard. It's taken in the first-person perspective, as if I'm sitting in the front seat. That ad doesn't just speak to me. It sings. Hats off to the creative team at Carmichael Lynch. And a round of applause for the client at Subaru who actually stood up against the industry convention and agreed to leave the car out altogether.
It takes guts to run a full page ad in a national magazine without showing the product. And I'm sure the dealers gripe about it, and say "it's just a branding ad."
But it works. It speaks volumes about the brand, and it touches a highly relevant emotional chord with anyone who has ever driven through a blizzard to be first on the chairlift.....
... To me, the message is loud and clear… crummy, snowy roads can't stop me from doing what I love.
In this ad, it's benefits over features, all the way to the bank. Karl Greenberg, editor of Mediapost said, "Subaru has the kind of brand equity and staunch loyalty you usually find in luxury marques, which means they can keep their message on product and brand, not on deals or features."
Rather than running a headline that touts the features of a Subaru (ie the "symmetrical all-wheel-drive system) the ski magazine ad conveys the benefits of that system:
It sells the idea of all wheel drive. While everyone else is stuck at home, Subaru owners are out enjoying life. Having fun. Missing nothing. It's a message of empowerment wrapped in a warm, wintery blanket. That's what long term brand advertising is all about… connecting with specific groups of people in a relevant, emotional manner, time after time, after time. Until people start feeing like part of club.
Clearly the top executives at Subaru get it. They know their market. They're clear on company values. And they've designed products that align perfectly with the brand, the message and the medium. You couldn't place that Subaru ad in The New Yorker or Parade Magazine, even during a snow storm. It would be out of context and off target. And when you see it in context of ski magazine, it doesn't come across as hype. It's as authentic as they come. But no brand is perfect, and Subaru has had its share of flops. For instance, they ran full page ads featuring the Motor Trend Car Of The Year trophy.
Unfortunately, Subaru drivers don't care about automotive awards. In fact, they buy Forresters almost because of the derogatory comments from industry insiders. Subaru once tried to build a sports car. The SVX was a classic branding faux paus… In the mind of the consumer, Subaru means only one thing: Functionality. No amount of advertising could change that. So it wasn't a sports car, and it didn't look like a Subaru. What the hell was it? It didn't' stand a chance.
Subaru CEO Ikuo Mori recently admitted that the "up market migration" with the B9 Tribeca hasn't worked.
Too big and too flashy for that family of cars. Jim Treece from Automotive news said, "There is nothing especially wrong with the B9 Tribeca, except that it has utterly nothing to do with Subaru's brand."
Despite its occasional slip-ups, Subaru enjoys tremendously high brand loyalty. Rally enthusiasts swear by them and people sell their neighbors on Subaru based on their own brand stories. And the common theme: The cars are relentlessly practical. Especially in a snow ' read the article
5/10 What, a 2011 Outback already? it's all or a good cause. Subaru is a sponsor of, and has donated a 2011 Outback to, the Southern California Heal the Bay, "Bring Back the Beach" auction fundraiser May 20th. Subaru will also give $50 for each test drive taken by Heal the Bay supporters through May 31, click here for the test drive form. Heal the Bay is dedicated to making S. Ca coastal waters healthy and clean. With the recent oil disaster in the gulf, protecting our waters is more important than ever.
4/12 Subaru back in the Rally? The WRX STI spec C will be driven on the Rallye Deutschland of Production World Rally Championship
4/9 Subaru signs up to sponsor Pilots'nPaws, an organization and website that provides a meeting place for those who rescue, shelter or foster animals, and pilots and plane owners willing to assist with the transportation of the animals.
Nearly 7 out of 10 Subaru owners have a pet and Subaru knows that pets are part of the family. In an effort to help find homes for animals in need, Subaru is proud to partner with Pilots and Paws and looks forward to working with PNP bringing people and pets together. The pilotsnpaws.org. website
3/1-31, 2010 Love Spring Event. a feel-good event with no specific model focus. The tag line was 'Great Deals On All Models. Now through March 31'.

3/12 Subaru's loyal customers serve the company well. "When Russell Levine's lease on his 2006 Subaru Forester was coming to an end, his car hunt was quick. Levine picked out another Forester SUV, his fourth. Levine, 48, of Huntington Woods, Mich., was not tempted to try another brand.
"The data speaks for itself. It's highly rated by independent agencies. The mileage is good," said Levine, an information technology architect who recently started commuting to a new job at General Electric's technology center.
Subaru's message of high safety ratings, fuel economy and resale value is resonating with more drivers, especially highly educated ones that automakers like to capture.
Last year, Subaru's sales rose 15.4% even as U.S. auto industry sales fell 21%, the best performance of any automaker. That helped the Japanese automaker's U.S. market share grow from 1.4% to 2.1%. That 50% market-share gain is a huge jump for a niche automotive brand.
Subaru is seen as a quirky company that appeals as much to drivers who need their cars to haul skis as it does to engineers and professors looking for a practical vehicle...
James Bell, Kelley Blue Book executive market analyst, calls Subaru one of the most well-placed companies in the industry.. Falling auto sales and the credit crisis that pushed Chrysler and General Motors into bankruptcy reorganization didn't touch Subaru. "The stars kind of aligned for us," said Tom Doll, COO of Subaru of America.
Since mid-2008 — as U.S. auto sales started to dive — Subaru has updated its lineup. It also has received high safety ratings and praise from magazines such as Consumer Reports and Motor Trend. Subaru's momentum, however, didn't stop last year. The company's sales are up 33% through February. Doll said he expects sales to be higher in 2010 and that Subaru will hang onto a 2%-plus market share in the U.S.
"Subaru today appeals to everyone, whereas years ago it really did have a limited audience," Glassman said. To meet rising demand, Subaru this year plans to hire 200 to 400 employees at its plant in Lafayette, Ind., where the Legacy, Outback and Tribeca are built...
"Subaru also knows its customers do research. According to J.D. Power, 68% of Subaru drivers have at least a four-year college degree, compared with 55% of other new-car buyers. Subaru customers, Doll said, are "happy with who they are. They could afford to buy anything. But they prefer to buy a Subaru." the whole article
2/14 Valentine's Day- get your Subaru True Love Event chocolate heart
2/14 advertising- Subaru ads in the Puppy Bowl. As Subaru says, 'Nearly half of Subaru owners are dog owners. That's why we're letting our best friends do the testing'. The ads are designed to reinforce the emotional bond between car and owner. Watch the videos and yes dogs are bad drivers.
2/12 advertising, 2009 Share The Love results . For the 2nd year in a row, Subaru contributed $250 per car sold from 11/21/09-1/4/10 to the buyer's choice of charities. Proving how much Subaru people like animals, the breakdown is ASPCA $1,339,860.66, Meals On Wheels $1,355,376.46, Habitat for Humanity $1,094,917.66, National Wildlife Federation $712,027.86, and the Boys & Girls Clubs of America $717,817.36.
2/5 Advertising- Subaru Puts Dogs in the Driver Seat for New Campaign
'This weekend, the automaker will roll out a series of spots, created with Carmichael Lynch, Minneapolis, featuring all-canine drivers of the Subaru Forester under the tagline "Dog tested. Dog approved." Dogs are shown "driving" and even parallel parking their vehicles to tout Subaru's pup-friendly brand message. The spots will premiere during Animal Planet's "Dogs 101" marathon Saturday, with airings planned for Animal Planet's Sunday telecast of its sixth-annual "Puppy Bowl," National Geographic's "Dog Whisperer" marathon Feb. 15 and USA's coverage of "The Westminster Dog Show" Feb. 15 and 16. Subaru will also air different versions of the spots on its YouTube channel and on several key websites.
Kevin Mayer, the car maker's director-marketing communications, said about half of Subaru's customers own a pet, and it indexes higher than most car makers with dog owners...
Beginning in 2008, the marketer started running print ads touting its ASPCA partnership that read, "Without dogs, how would you get rid of that new-car smell?"
The doggie outreach is the latest iteration of the "reverse upfront" integrated-marketing strategy Subaru started two years ago. The company meets with key media partners months before the marketplace formally moves to get first crack at key integrations and sponsorships. Deals with Animal Planet ("Groomer Has It," the "Dogs 101" marathon), Syfy (a co-starring role for the WRX in "Eureka") and History's "Expedition" were inked during that period.
Although many of the partnerships feature specific Subaru vehicles, Mr. Mayer likes to keep a more holistic focus on Subaru's marketing. "Most of what we do is really at the brand level. Forester happens to be the lead vehicle in these [dog] spots, but it's really about the brand and connecting with the consumer to let me know we care about their passion points...
Subaru, Hershey and Mars are all preparing big ad buys for Super Bowl weekend -- but you won't find them on CBS.
The marketers are the leading sponsors of this year's sixth annual "Puppy Bowl," airing Sunday at 3 p.m. EST on Animal Planet." ... read more on adage.com
1/27 Advertising - Subaru Free Love Event chocolate heart embossed with the Subaru logo now arriving at dealers that ordered them, just in time and nicely packaged for a Subaru Valentine's Day. Makes you smile. Pictures here
1/25 Advertising- Subaru 'True Love Event'. 1/25-2/14-ish, another 'how do I love thee' ad campaign, starts late January through mid February (Valentine's Day-ish). Includes dealer signs and banners etc but best of all, dealers can purchase and give away little boxes of chocolates with a flip-open lid where salespeople can put a business card. No other car company has a box of chocolates for you for Valentine's Day. Don't you just love Subaru, don't you want to buy one?


1/24 Subaru videos- fun old Subaru videos from youtube
1/13 Forget the Super Bowl, watch the Puppy Bowl VI Feb 7th, 3-5pm...
8 million people watched Animal Planet's Puppy Bowl IV in 2008 and Subaru people do love their animals, so this is a good match. Not to miss any cat lovers watching, there will be a Kitty Half Time Show.
'Subaru of America hasn't advertised in the Super Bowl since 1993 and won't again in 2010. Instead, the automaker is the car sponsor of the Puppy Bowl, which airs on cable TV's Animal Planet opposite the Super Bowl on February 7. Subaru will have at least seven new "low cost" TV commercials arriving during the Puppy Bowl, Tim Mahoney, the automaker's chief marketing officer, told Automotive News today at the Detroit auto show. The work, from Carmichael Lynch in Minneapolis, features dogs as drivers and passengers in funny, humanlike situations. The ads are part of a new blitz themed "Dog Tested" and reflect Subaru's nearly year-old sponsorship of the American Society for the Prevention of Cruelty to Animals.' read the article
1/9/10 Subaru continues to sponsor Antique Roadshow on PBS. The 2010 season will visit and appraise antiques and other goodies in San Diego June 12, Billings MT June 26, Miami Beach July 10, Biloxi MS July 24, Des Moines IA August 7, and Wa DC August 21. Want to attend? Applicants selected at random, online application ends Monday, April 19. Apply for tickets, roadshow website
1/4/2010 advertising- what's love got to do with it?
'It is just one of a spate of campaigns focused on love, a sentiment enthralling Madison Avenue in spite of - or perhaps as an antidote to - a downturn and two wars. Love is selling cars ("Love. It's what makes a Subaru, a Subaru), LensCrafters eyeglasses ("See what you love, love what you see.") and Payless shoes ("I [heart] shoes."), not to mention long-running campaigns for McDonald's ("I'm lovin' it.") and Olay ("Love the skin you're in.").
How the word for the most profound of human emotions came to be so popular for peddling consumer goods has less to do with linguistics than psychology.
"There are left-brain and right-brain approaches to advertising," said Linda Kaplan Thaler, chief executive of the Kaplan Thaler Group, part of the Publicis Groupe. "For a long time, there was a left-brain approach" that highlighted "rational reasons and good selling points, but in the last several years studies have shown that emotional attachments really are a crucial factor in purchasing decisions."...
'... In an ad for Subaru — by Carmichael Lynch in Minneapolis, part of the Interpublic Group — a man drives his Forrester for two days to "Subaru Heaven," a junkyard where Subarus are left for parts.
"You don't just let some wrecker haul off your 300,000-mile Forrester to who knows where," says the driver. "You give that car a chance to live on — one part at a time."
The commercial is based on a letter sent by a customer, said Kevin Mayer, director of marketing communication at Subaru, which introduced the "It's what makes a Subaru, a Subaru" campaign in 2007.
"We think of our customers as experience seekers, and the response they fed back to us over and over is the love they had for the brand and how the product enables their lifestyles," Mr. Mayer said, adding that many Subaru owners are skiers or kayakers traveling unpredictable roads, and they choose four-wheel-drive vehicles...' the full article
---
.
Salespeople, Dealers, Dealer news
.
1/10 Subaru grows from 2.1% in 2009 to 2.3% of the 2010 US car market and the #9 on the top 10 list, outselling direct competitors VW and Mazda (and also BMW, MB, Mitsubishi, Volvo, Mini, Land Rover, Porsche, Suzuki, Jaguar, Saab, Ferrari, Maserati, Bentley, Rolls Royce...)
The top 10 car companies for 2010, with % market share
#1 GM- 2,211,091 cars sold, 19.1% of the US market;
#2 Ford 1,931,534, 16,7%;
#3 Toyota 1,763,595; 15.2%
#4 Honda 1,230,480; 10.6%
#5 Chrysler 1,085,211; 9.4%
#6 Nissan 908,570; 7.8%
#7 Hyundai 538,228; 4.6%
#8 Kia 356,268; 3.1%
#9 Subaru 263,820; 2.3% of the 2010 US car market;
#10 VW 256,830, 2.2%;
Mazda 229,566, 2.0%; Mercedes 224,944, 1.9%; BMW 220,113, 1.9%; Audi 101,629, 0.9%; Mitsubishi 55,683, 0.5%; Volvo 53,848, 0.5%; Mini 45,644, 0.4%; Land Rover 31,864, 0.3%; Porsche 25,320, 0.2%; Suzuki 23,994, 0.2%; Jaguar 13,340, 0.1%; Saab 5,445; Ferrari 1,547; Maserati 1,897; Bentley 1,430; Rolls Royce 512; subject to change, stats from the WSJ
1/9 The top Subaru dealers in the US for 2010. Of over 600 Subarus dealers in the US, these are the top 50 dealers. All Subaru dealers pay the same for the same car so visit your local dealer. an unofficial list.
#1 Heuberger Subaru, Colorado Springs, Co, with 2892 cars for 2010
#2 Van Bortel Subaru, Victor, NY, 1684 cars in 2010
#3 Shortline Subaru, Aurora, Co, 1496 cars
#4 Manchester Subaru, Manchester NH, 1353 cars
#5 Groove Subaru, Englewood, Colorado, 1346 cars
#6 Colonial Subaru, Danbur, Ct, 1321
#7 Bill Kolb jr Subaru, Orangeburg, NY, 1297
#8 Stohlman Subaru, Herdon, Va, 1271
#9 Carr Subaru, Beaverton, Or, 1253
#10 Patrick's Subaru, Shrewsbury, Ma, 1252
#11 Carter Subaru Shoreline, Shoreline, Wa 1226
#12 Go Subaru Arapahoe, Englewood Co, 1219
#13 Wentworth Subaru, Portland, Or 1215
#14 Stevens Creek Subaru, San Mateo, Ca, 1180
#15 Cityside Subaru, Belmont, MA, 1172
#16 Continental Subaru, Anchorage, Ak 1109
#17- tie Irvine Subaru, Lake Forest, Ca, 1073
#17- tie Liberty Subaru, Oradell, NJ, 1073
#19 Chaplins Subaru, Bellevue, Wa, 1065
#20 #1 Cocharan Subaru, Monroeville, PA, 1053
#21 Lithia Reno Subaru, Reno, Nv, 1044, cars
#22 Georgetown Subaru, Norwalk, CT, 1028, cars
#23 Capitol Subaru, San Jose, Ca, 1024 cars
#24 Baierl Subaru, Pittsburg, Pa 1014 cars
#25 Goldstein Subaru, Colonie, NY 1012 cars
#26 Becker Subaru, Allentown, Pa, 1002 cars
#27 AutoWest Subaru, Roseville, Ca, 964 cars
#28 Burlington Subaru, Burlington, Vt- 941 cars
#29 Brunswick Subaru, Brunswick, OH, 940 cars
#30 John Howard Subaru, MorganTown, WV, 932
#31 Sommer's Subaru, Mequon, WI, 926
#32 Northtown Subaru, Amherst, NY 915
#33-tie Bill Rapp Subaru, Syracuse, NY 912
#33-tie Flatiron's Subaru, Boulder, Co 912
#35 Walkers Subaru, Renton, Wa, 908
#36 Rafferty Subaru, Newtown Square, PA. 899
#37 Evanston Subaru, Evanston, IL, 898
#38-tie Bruce Titus Eastside Subaru, Kirkland, Wa 891
#38-tie Metro West Subaru, Natick, MA, 891
#40 Patriot Subaru, Saco, ME, 887
#41 Hannah Subaru, Vancouver, Wa, 883
#42 Nate Wade Subaru, Salt Lake City, UT, 873
#43 West Herr Subaru, Orchard Park, NY, 863
#44 Mike Shaw Subaru, Thornton, Co, 861
#45 Mid-Hudson Subaru, Wappingers Falls, NY, 848
#46 Subaru Stamford, Stamford, Ct, 845
#47 Subaru of Plano, Plano, Tx, 834
#48 Ramsey Subaru, Urbandale, IA, 833
#49 Mike Scarff Subaru of Auburn, Auburn, Wa, 825
#50 Minooka Subaru, Moosic, PA. 820
1/7/11 The top salespeople for 2010 calendar year and where they work.
There are lot of hardworking people at a car dealership - from parts, service, admin/office, to the people who clean the cars - and it all starts with getting a Subaru from a salesperson. These are the first people you talk to when considering a new Subaru, they know the cars, they're job is to help you get the right one. There are 1000s of Subaru salespeople in the US, here's a list of the top 50. Its a hard job and these folks have earned the trust of a lot of buyers but so have the other salespeople not listed here and recognition is due to all of them because they're the ones that make a Subaru, a Subaru. And Subaru expects over 90% of a salesperson's customers to respond with top 'very happy' scores on their new car satisfaction survey.
This is an unofficial list subject to updates, and doesn't include new car sales to Canada.
#1 Desiree Farey- #1 salesperson in the US is once again Desiree Farey with 589 cars. She's at Irvine Subaru, Lake Forest, Ca; Last year she was #1 with 500.
#2 Ferris Reid- #2 salesperson in the US is once again Ferris Reid with 572 cars. He's at Georgetown Subaru, Norwalk, CT; Last year he was #2 with 462
#3 Craig Parsons, with 398, is new to the list. He's at Groove Subaru, Englewood, Co.
#4 Jeff Miletta, with 389 cars. He's at Liberty Subaru, Oradell, NJ; Last year he was #3 with 323
#5 Vincent Rizzo with 359 cars. He's at Metric Subaru, Huntington, NY; Last year he was #6 with 302 cars
#6 Theresa Ali, 323 cars. Van Bortel Subaru, Victor, NY. Last year she was #7 with 287 cars
#7 Margaret Walsh, 303 cars. New to the list. Van Bortel Subaru, Victor, NY.
#8 Lawrence Fung, 290 cars. New to the top 25 list. Carlsen Subaru, Redwood City, Ca
#9 Charles Gianakis, 289 cars, Cherry Hill Subaru, Cherry Hill, NJ. Last year he was #3 with 332
#10 Jack Berkowitz, 2823cars. Manchester Subaru, Manchester NH. Last year he was #12 with 247
#11 Andre Tocci, 279 cars. Rafferty Subaru, Newtown Square, PA. Last year whe was tied at #21with 215 cars
#12 Mir Masood, 273 cars. Stevens Creek Subaru, Stevens Creek Ca. Last year he was tied at #14 with 240 cars.
#13 Stephen Appelbe, 267 cars. Manchester Subaru, Manchester, NH; Last year he was #11 with 253 cars.
#14 Vincent Bovenzi, 261 cars. New to the list. Van Bortel Subaru, Victor NY
#15 John Hughes, 253 cars. New to the list. Sheehy Subaru, Springfield, Va
#16 Karl Lindemuth, 247 cars. Van Bortel Subaru, Victor, NY. Last year he was #5 with 311
#17 Guillermo Wong, 245 cars. Bird Road Subaru, Miami, FL. Last year he was #9 with 257 cars.
#18 Clayton Earle, 244 cars. New to the list. Liberty Subaru, Oradell, NJ
#19-tie Mark Lidano, 237 cars. Cityside Subaru, Belmont, MA. Last year he was #17 with 221 cars.
#19-tie Julie Schulte, 237 cars. Subaru of Sioux Falls, Sioux Falls, SD. Last year she was #16 with 223 cars
#21 Jonathan Dimeglio, 235 cars. New to the list. Subaru Stamford. Stamford, CT
#22 Ronald Kula, 231 cars. New to the list. Brunswick Subaru, Brunswick, OH
#23-tie Abe Baraka, 230 cars. New to the list. Bruce Titus Eastside Subaru. Kirkland, Wa
#23-tie Aleksey Petrushkin, 230 cars. Ramsey Subaru Ramsey, NJ. Last year he was tied at #19 with 216 cars.
#25 Joe Khattar, 229 cars. Goldstein Subaru of Albany, Colonie, NY
#26 Harold Gosnell, 228 cars, #1 Cochran Subaru, Monroeville, PA.. #27 Michael reed, 226 cars, Wagner Subaru, Fairborn, OH.
#28 Ronald Hall, 222 cars, Shortline Subaru, Aurora Co. #29 George Villafane, 221 cars. Loman Subaru, Parsippany, NJ.
#30 Bob Bruggeman, 218 cars. Kerven Subaru, Butler, PA..
#31-tie Ahmad Rahimzadah, 217 cars. Livermore Subaru, Livermore, Ca. #31-tie Jordan Raport, 217 cars. Stohlman Subaru, Herndon, VA.
#33 Bradley Davis, 218 cars. Mark Miller Subaru South Towne, Sandy UT. #34 Jamie Cassady, 214 cars. Capitol Subaru, San Jose, CA.
#35 Ken Eby, 211 cars. Carr Subaru, Portland, Or. #36 James Triplett, 209 cars. John Howard Subaru, Morgantown, WV.
#37- tie Joan Vaccoro, 208 cars. Loman Subaru, Parippany, NJ. #37-tie Stuart Lesser, 208 cars. Bill Kolb Jr Subaru, Orangeburg, NY. #37-tie Alicia Piper, 208 cars. AutoWest Subaru, Roseville, CA.
#40-tie Garrett Spangler, 207 cars. Spangler Subaru, Johnstown, PA. #40-tie Michael Nelson, 207 cars. Cityside Subaru, Belmont, MA. #40-tie Dave Denu, 207 cars. Flatirons Subaru, Boulder, Co.
#43-tie Donald Jowdy, 206 cars. Colonial Subaru, Danbury CT. #43-tie Glen Dalton. 206 cars, Cityside Subaru, Belmont. MA.
#45 Jacquilyn Cobey, 205 cars. Wilde Subaru, Waukesha, WI.
#46-tie Vincent Hendri, 204 cars. Glanzmann Subaru, Jenkintown, PA. #46-tie Jason Ryan, 204 cars. Brunswick Subaru, Brunswick, OH.
#48 Brian Johnson, 203 cars. Brunswick Subaru, Brunswick, PA.
#49-tie Derek Bogdan, 201 cars. Cityside Subaru, Belmont, MA. #49-tie Kevin Suchora, 201 cars. Boardman Subaru, Boardman, OH.

12/29 Snow on the ground? Connecticut dealers encourage test drives
'State (CT) officials may have urged motorists to stay off the roads Monday, but for some would-be auto buyers - particularly those in the market for an all-wheel-drive car or or four-wheel-drive truck - it was the perfect day for a test drive.
What better conditions to check for fishtailing, skidding or sliding than ice, snow, slush and sand? "Schedule your test drive today! There's no better weather to try out a new or pre-owned all wheel drive vehicle!!!" Schaller Auto World posted on Twitter and Facebook Monday as transportation crews around the state scraped, plowed and cleared the worst of the blizzard from off the roads.
The New Britain auto dealership wanted to remind folks it was open and let them know that there's no better time to test drive an all-wheel-drive or four-wheel-drive vehicle than after a snow storm, said Nicholas Cercone, Schaller's general manager.
The test track was a "select route" of streets near the dealership that had been plowed and sanded, and one "slushy road," Cercone said.
"We've had plenty of takers. Lots of folks are on vacation or have time off this week.," Cercone said Monday afternoon.
Customers could test drive an assortment of AWDs, including Subaru Outbacks, Mitsubishi Outlanders and Honda Pilots accompanied by a salesperson. However the dealership kept its sports cars on ice. No test-driving any Honda S2000s or Mitsubishi Eclipses "We're not letting any of those out," Cercone said. "Safety before anything." read the article
12/28 New Subaru dealer opens Frank Subaru, in National City- San Diego, Ca
12/11 Subaru manager recognized for a job well done.
'The Society for Information Management (SIM), the premier network for information technology leaders, recently presented Brian Simmermon, Chief Information Officer, Subaru of America, Inc. with its fifth annual SIM Leadership award.
Simmermon, who resides in Blue Anchor, N.J., joined Subaru of America, in 2005 as Chief Information Officer. Simmermon then performed a company-wide technology assessment and determined that the business ran a large collection of applications, many of which duplicated functionality. Establishing the mantra, "Simplicity, Flexibility, and Cost Effectiveness", he reduced the total number of applications, moved to a small core set of systems – including Oracle and Siebel - and brought the range of hardware into a substantially smaller footprint.
Tom Doll, COO for Subaru of America said, "We are very pleased Brian has been recognized. He has consistently shown vision and leadership and under his leadership, our technology group's innovations have helped our sales to grow to record levels, regardless of the economic circumstances."
Simmermon's technology group's aggressive business deliverables have helped Subaru to become one of the most successful brands in the US with the brand reaching record sales in both 2009 and 2010. rior to Subaru, Simmermon spent two years with direct-to-consumer giant QVC, Inc where he headed up their Applications Development group. With international responsibility, Brian managed all design, development and integration of applications for over 4000 users in this $5.5B company. His main system was SAP though he also introduced Service Oriented Architecture, J2EE and other then modern technologies. Prior to QVC, Simmermon was with the Franklin Mint for 15 years moving from manager Chief Operating Officer, European Operations and Chief Information Officer. Brian ultimately managed a staff of 200 people and lived both in the US and the UK during that period.
Simmermon has presented at numerous conferences and is very active in the technology community. He sits on the Oracle Customer Advisory Council and has been a keynote speaker at several Oracle events and is also active as the Chairman of the CIO Roundtable of the Greater Philadelphia Senior Executive Group (GPSEG) and has judged for several SIM Leadership awards. He has also presented at the SIM CIO Forum and Executive IT Summit. Earlier in his career, Simmermon was also a founding member of The Cavanaugh Group.
Simmermon graduated from Rowan University with a Bachelor of Science in Computer Science.' read the entire press release
11/24 new Subaru dealer opens- Redding Subaru in Redding, California
10/20 New Subaru dealer- Elk Grove Subaru opens in Elk Grove near Sacramento, Ca.
10/2 Really, a wind turbine? Green gets serious at Byers Subaru Dublin in Columbus Ohio right near Dayton.
'Columbus' first commercial wind turbine is under construction and you might be surprised to learn it's at a car dealership.
Byers Mazda Subaru in Dublin had the environment in mind when they came up the idea.
"The first reaction I get is most people don't believe me. They think I'm joking about it, but once they realize how serious we are about it most people thought it was pretty cool," said George Kauffman, Vice President of Byers Automotive. Byers is a 5th-generation family-owned business, whose now also in the wind generation business. "I really hope it's going to help drastically cut down on our energy bills from the day it starts and into the future and it might also lead to other ways we can be a little more green," said Kauffman.
The 150-foot wind generator will produce 150,000 kWh a year, enough to power approximately six homes. Manufactured by Northern Power Systems, the Northwind 100 is optimized for performance at low wind speeds and begins to generate electricity at wind speeds as low as seven mph. "For a dealership like this, a 100 kilowatt machine makes a lot of sense on the amount of power it can produce in a years time for them based on our average wind speeds," said Mike Mackay, Project Executive for Renier Construction, general contractor for Byer's wind turbines...' the article
9/5 Labor Day is 9/6.
There are many people at 600+ Subaru dealers working hard to help you and keep you happy. Subarus are great cars but they don't make themselves, sell themselves or fix themselves. This is an unofficial count of the top 25 dealers through August but it's not the name on the building thats important, its the people inside.
#1 Heuberger, Co; #2 Van Bortel Subaru, NY; #3 Shortline, Co; #4 Manchester Subaru, NH; #5 Bill Kolb Subaru, NY; Groove Subaru, Co; Colonial Subaru, Ct; Patricks Subaru, Ma; Stohlman Subaru, Va; Go Subaru Arapahoe, Co; Stevens Creek Subaru, Ca; Wentworth Subaru, Or; Carter Subaru Shoreline, Wa; ContinentalSubaru , Ak; Cityside Subaru, Ma; Carr Subaru, Or; Irvine Subaru, Ca; Liberty Subaru, NJ; #1 Cochran Subaru, Pa; Bairel Subaru, Pa; Lithia Reno Subaru, Nv; Chaplins Subaru, Wa; Georgetown Subaru, Ct; Becker Subaru, Pa; Goldstein Subaru, NY; Capitol Subaru, Or;
7/5 Tip of the hat to the top Subaru salespeople through June 2010
(note this is unofficial, subject to correction, and there are lots and lots of hardworking people at dealers that don't generate the volume to be a top producer).
#1 is Desiree Farey at Irvine Subaru in Irvine, Ca; #2 Reid Ferris, Georgetown Subaru, Ct; #3 Jeff Miletta, Liberty Subaru, NJ; #4 Vince Rizzo, Metric Subaru, NY; #5 Margaret Walsh, Van Bortel Subaru, NY; #6 Craig Parsons Groove Subaru, Co; #7 Charles Gianakis, Subaru of Cherry Hill, NJ; #8 Guillermo Wong, Bird Road Subaru, Fl; #9 Theresa Ali, Van Bortel Subaru, Ca; #10 Jack Berkowitz, Manchester Subaru, NH; #11 Steve Applebe, Manchester Subaru, NH; #12 Andre Tocci, Rafferty Subaru, Pa; tied at #13 Mir Massod, Stevens Creek Subaru, Ca, and John Hughes, Sheehy Subaru, Va; #15 Lawrence Fung, Carlsen Subaru, Ca; #16 Dan Fisher, Van Bortel Subaru, NY; #17 Jordan Raport, Stohlman Subaru, Va ; #18 Karl Lindemuth, Van Bortel Subaru, Ca; #19 Bob Bruggeman, Kerven Subaru, Pa; #20 Jason Ryan, Brunswick Subaru Oh; tied at #21 Clayton Earle, Liberty Subaru, NJ, and Stuart Lesser, Bill Kolb Subaru, NY; #23 Abe Baraka, Bruce Titus Eastside Subaru, Wa; #24 James Triplett, John Howard Subaru, WV; #25 Larry Boro, Ganley Subaru Bedford, Oh.
5/14/10 The top 25 Subaru dealers in the US January-April 2010 with their state and total new car sales.
#1 Heuberger, Co, 782, #2 Van Bortel, NY, 465; #3 Bill Kolb, NY, 428; Manchester, NH, 408; Shortline, Co, 404; Stevens Creek, Ca, 392; Colonial, Ct, 383; Wentworth, Or, 373; Groove, Co, 382; Stohlman, Va, 373; Carter Shoreline, Wa, 367; Patricks, Ma, 366; Go Arapaho, Co, 355; Carr, Or, 342; Irvine, Ca, 339; Continental, Ak, 337; Cityside, Ma, 327; Lithiua Reno, Nv, 312; Cochran, Pa, 308; Georgetown, Ct, 305; Northtown, NY, 303; Baierl, Pa, 301; Chaplins, Wa, 299; Burlington, Vt, 295; West Herr, NY, 288; (an unofficial count, subject to change, correction)
1/11/10 The top 25 Subaru salespeople for 2009. Updated with where they work
#1 salesperson in the US is Desiree Farey with 500 cars, she's at Irvine Subaru, Lake Forest, Ca;
#2 is right behind her. Ferris Reid sold 462 cars at Georgetown Subaru, Norwalk, CT;
#3 Charles Gianakis 332 cars, Cherry Hill Subaru, Cherry Hill, NJ (I should hope so- Cherry Hill is SoA's hometown, since 1986) ;
#4 Jeff Miletta 323 cars, Liberty Subaru, Oradell, NJ;
#5 Karl Lindemuth 311 cars, Van Bortel Subaru, Victor, NY;
#6 Vincent Rizzo 302 cars, Metric Subaru, Huntington, NY; #7 Theresa All 287 cars, Van Bortel Subaru, Victor, NY; #8 Brian Johnson 260 cars, Brunswick Subaru, Brunswick Oh; #9 Guillermo Wong 257 cars, Bird Road Subaru, Miami, FL; #10 Joe Dandrea 256 cars, Grand Subaru, Bensenville, IL; #11 Stephen Appelbe 253 cars, Manchester Subaru, Manchester New Hampshire; #12 Jack Berkowitz 247 cars, Manchester Subaru, Manchester New Hampshire; #13 Joseph Dicks 241 cars, Gary Lang Subaru, McHenry, IL; #14 (tie) Dave Denu, Flatirons Subaru, Boulder Co, and Mir Masood at Stevens Creek Subaru, Stevens Creek Ca with 240 cars each; #16 Julie Schulte 233 cars, Subaru of Souix Falls, SD; #17 Mark Lidano 221 cars, Cityside Subaru, Belmont, MA; #18 Donald Jowdy 219 cars, Colonial Subaru, Kingston NY; #19 (tie) Ronald Hall, Shortline Subaru Aurora Co, and Alesky Petrushin, Ramsey Subaru Ramsey, NJ, with 216 cars each; #21 (tie) Anton Pankrushin, Star Subaru Bayside NY, and Andre Tocci, Rafferty Subaru, Newtown Square, PA with 215 cars each; #23 Glen Dalton 212 cars, Cityside Subaru Belmont, MA; #24 Colin Johnston 211 cars, Liberty Subaru, Oradell, NJ; #25 Joseph Corbett 209 cars, Minooka Subaru, Moosic, PA
Dealer news
8/15 New dealer in Montana- Kendall Subaru of Missoula takes over from 4 Seasons. The full list of dealers
8/11 New Subaru dealer opens in Montgomery Alabama, phone 334-260-2064
2/23 New Subaru dealer in California, Subaru of Ontario (check the full list of California dealers).

---


Subaru SALES in 2010
top, edited for length, content

2010 calendar year totals: 263,820 a new record! up 47,168 cars (+ 22%) over the previous record of 216,652 set just last year 2009. Subaru now has 2.3% of the US market.
Totals By Model in 2010 (compared to 2009): Outback 93,148 (+68%) , Forester 85,080 (+9%), Impreza 44,395 (-5%), Legacy 38,725 +25%, Tribeca 2472 (-58%)

1/4 December 2010 Sales 26,694 total, up 16% over December 2009.
model sales for the month: Outback 10,256 +22% over 2009; Legacy 3884 +7% over 2009; Impreza 4259 +17% over 2009; Forester 8068 +12% over 2009; Tribeca 227 +9% over 2009

2010 Canada sales
Subaru Canada In. (SCI) had record sales for 2010 of 27,805 vcars, a 20.7% gain over the 23,034 vehicles sold in 2009. It was also a record December for SCI with Canadians purchasing 2,348 vehicles. This annual sales increase helped SCI close out 2010 as the fastest growing Japanese manufacturer for the third year in a row. Sales of the Outback led to its best December ever and a new annual sales record of 6,401 units sold, beating the previous record, set in 2001, by 48.4%


12/1 November sales total 20,792, a 22% increase over 16,988 in October 2009.
By model, November 2010 Forester 6,260 +27%, Impreza 3,405 +33%, Legacy 3,133 12%, Outback 7,814 20%, Tribeca 180 +2%,
YTD total 237,126 +23% over 193,578 though October 2009. The total for all of 2009 was 216,652 and Subaru passed that on November 3rd. Outback is the big seller so far in 2010, up 76% to 82,892. Impreza is down 6% and Tribeca down 60%. Forester 77,012 +9%, Impreza 40,136 -6%, Legacy 34,841 +27%, Outback 82,892 +76%, Tribeca 2,245 -60%

Other companies: Nissan +27% 71,366, VW up 24%. Subaru is now outselling VW, with October YTD 237,126 vs.VW 232,963. Audi is also having a record year with YTD total 91,083. The record for US Audi is 93,506 in 2007.

11/18 How do they do it? 'Subaru, which makes a habit of beating expectations, has done it again. For October, Subaru saw its sales jump 25% in a month where auto sales as a whole rose only 13%. In the year to date, its sales are up 23% vs. the industry's 11%. With two months still to go, Subaru has already beaten its own yearly sales record.
Subaru doesn't grow by selling the deal instead of the car. According to Edmunds.com, its incentives in October were the second lowest in the industry at $474 per car, representing 1.8% of the sticker price.
After more than two years of outperformance, Subaru is no longer autodom's best-kept secret. Indeed, a to-be released study of word-of-mouth referrals by nearly 100,000 people, conducted by New Jersey-based Keller Fay Group, showed that Subaru got the highest percentage of favorable mentions of any auto brand and the fewest negatives - besting BMW.
How does Subaru do it? It presents no surprises. It is steady, consistent and predictable. It sells the steak, not the sizzle.
More than most American subsidiaries of Japanese automakers, Subaru is a mirror of its parent, which goes by the distinctly unglamorous name of Fuji Heavy Industries. Fuji Heavy is a no-frills company of engineers. Designers, marketers, and product planners take a back seat. Its corporate mission statement calls for the need to first "create advanced technology on an ongoing basis." Only after that is established does it mention any concern for the customer.
All that technology essentially gets focused on four car lines with two body styles: four-door and five-door/crossover. Note the absence of coupes, convertibles, and minivans. Fuji doesn't let itself get distracted by product niches and it does what it does very well. (There is a fifth vehicle, Tribeca, that was conceived in a spasm of creativity a few years ago, but its sales have tailed off to a few hundred a month and represents less than 1% of sales).
Besides making the same models year after, Subaru has been run by the same people year after. Its top executives understand its customers inside and out, they are on a first-name basis with its 600 or so dealers and they play the long game.
Tom Doll, who is both chief operating officer and chief financial officer, joined Subaru in 1982 from Arthur Young and brings an accountant's sensibility to his job. He is realistic, focused, and detail-oriented. When asked to name the three main appeals of a Subaru, Doll listed "practical" first and "reliable" second. Only then did he add "fun to drive."
Chief marketing officer Tim Mahoney signed on in 1984. After 15 years with the company, he was lured away by the glamour of a job at Porsche, but soon returned to sensible Subaru as Doll's right-hand man.
It doesn't hurt that the chips have been falling Subaru's way. Crossovers are the fastest-growing segment of the market, so Subaru finds itself in the sweet spot. The strengthening yen makes Subaru's plant in Lafayette, Indiana, where it makes two of its best-selling models, all the more valuable. And customers are beginning to appreciate the benefits of all-wheel drive, which Subaru has made standard since the 1990s. To be sure, playing a pat hand is not a winning strategy for the long term. Subaru will be vulnerable when crossovers are replaced by the next hot thing. As customers seek better fuel economy, it will need to add small cars to its lineup, and it will be challenging to maintain its brand identity when it does. And it needs to add some alternative-fuel vehicles to its lineup to maintain its eco-friendly image.
A turbo-diesel version of its bestselling Outback crossover would be a natural.
Around Subaru headquarters in New Jersey, there's a saying that sums up Subaru's appeal: You may date a Saab (or substitute the sporty, unpractical brand of your choice), but you marry a Subaru. In a difficult and uncertain economic environment, owning a Subaru is the equivalent of comfort food. And Subaru's savvy managers have the recipe down pat.' read the article

11/2 October sales 22,720 total for another record breaking month, 25% better than 18,169 in October 09!
By model: Outback 8694, Forester 6631, Impreza 3676, Legacy 3543.
Compare 2010 YTD 216,334 to the 2009 total sales for the year of 216,652, and Subaru will smash their previous best year record in early November with almost 2 months still to go.
Other brand totals for October : Toyota -4.4% to only 145,474 for the month (anounced 11/3), Hyundai +38% 42,656, Kia +39% to 31,199 vehicles, BMW +13% to 23,222 vehicles, VW +18% 20,084 autos.

10/1 September sales total 21,432. Another strong showing, +47% from 14,593 last September, 2009 after a huge Clunker fueled August swept away inventory.
Total YTD 193,614, up 22% over YTD 2009s 158,421, and with 3 months left, closing in fast on last years record 216,652 total.
This month: Legacy 2,999 +9% 2,762; Impreza 3,678, +55% 2366; Forester 6,449 + 4,839 33%; and the big gainer is the Outback with 8,154, up 91% from 4268 over last September. On the other end there were 152 Tribecas purchased, -58% from 358 a year ago.

9/2 August sales and the 'clunker effect'. Subaru had a strong August 2010 with 22,239 cars sold. Last August (09) Subaru sold 28,683. But that was Cash For Clunkers and a comparison just isn't fair - its like looking at a person all decked out for a formal ball- don't they look wonderful and beautiful - and then seeing them again on a hot Saturday afternoon, sweaty and cranky in their grubby house painting /gardening outfit. Just not a fair comparison.
So August 2010 is -22% from 2009. The first down month this year (22,239 vs 28,683).
The shining star is the Outback, up 37% to 8053 vs 5,857 in 09 when when Clunkers quickly wiped out both remaining 09s and all the 10s that were just starting to arrive. Outback YTD is up a whopping 96% to 58,230 over 29,755 last year.
On the other end of the scale, Tribeca is the big loser, -77% this month, 186 vs 797 for the month, and YTD -65% to 1,737 compared to 4,941 last year. In the Tribeca's defense, there are almost no 2010s to be bought even if there were more people looking to buy them. The production priority at SIA must be going into Outbacks.
And overall it's a good year. So far Subaru is up 20% to 172,182 over 143,828. That's strong.
The totals: Outback 8,053, Forester 7,234, Impreza 3,801, Legacy 2,965, Tribeca 186

8/3 July sales total 23,983, a new July record. Subaru sales roll onward. Up 10% over July 09, and up 30% YTD with 149,943.
By model: Outback 9,030 up 82% for the month (note last July dealers were low on both close-out 09s and new 10s) and up 110% YTD.
Legacy 3,208 up 37% for the month and up 48% YTD.
Forester 7,503 down 1% for the months but up 15% YTD.
Impreza 4,002 down 36% for the month and down 10% YTD, Tribeca 240 down 63% YTD.
Other cars: Toyota 169,224 down 7%, Honda 112,437 down 6%, Ford up 5% at 166,092, Hyundai up 19% to 54,106, Nissan up 14.6% to 82,337. Volvo is now owned by Zhejiang Geely Holding in China.
7/1 Sales- June totals 21,601, up 16% from 18,620 in June 09. Another stong month.
Volume Winner of the Month is Forester with 7,607 for the month, up 25% from 6,090 in 09. The Low Volume Winner of the Month is Tribeca with 175 sold in June, down 78% from 784 June 09.
June 2010: Legacy sold 3,006, up 1% over 2,984 in 09; Impreza 4,259 down 16% from 5,041 in 09; Outback sold 6,554, up a whopping 76% from 3,721 in 2009 when the last of the 09s were disappearing and the redesigned 10s were in short supply. Forester 7,607, up 25% from 6,090 in 09; Tribeca 175 down 78% from 784 2009
YTD- over all sales total through Jan-June is 125,960, up 35% over 2009.
YTD by car line model: Outback up 117% to 41,147; Legacy up 50% 18,993; Forester up 19% 42,935; Impreza down 3% to 21,574; Tribeca down 62% to 1,311 for the year.

Canada- Subaru Canada Inc.SCI today reported a new record for June with 2,316 units, up 31.4% over last June. YTD is up 32.4%, the sixth consecutive month of growth..

6/2 May sales. total 23,667 car sold, up 35% from 17505 in May 2009. Outback 7,630, up a whopping 124% from May 2009 but that was the end of the run for the previous body; Legacy 3,586 +19%; Impreza 4,249 equal to last years 4,241; Forester 7,976 +29%; Tribeca 226 -66% from May 2009
5/3 April sales- Subaru is rocking along! The best April in the company's history. Total 23,198, up 48% over April 2009. All lines are up and selling except for the poor lonely Tribeca. Outback 7,688, +133%. Legacy 3,851 +50%. Forester 7,627 +28%. Impreza 3,796 +16%. Tribeca only 236 for the month and down 58% from April 2009. Hopefully the 2011 Tribeca will have some good changes.The previous best April was 2008 with 16,771 sold. 2010 year to date is up 41% with 80,692 units sold versus 57,181 units over the same YTD period last year.
Top 10 cars in the US, April 2010: Ford F-Series 40,946; Honda Accord 31,766 including 2,455 Crosstours; Chevrolet Silverado 29,618; Toyota Corolla 27,932; Toyota Camry 27,914; Honda Civic 25,042; Ford Escape 19,146; Ford Fusion 18,971; Hyundai Sonata 18,536; Honda CR-V 16,661. This is the first time the Sonata is a top 10. Audi recorded its 2nd best month ever.

Canada 2,640 units, a new record, and +28.8% over April 09. This beats the previous month record September 2009 by 3.8% percent. April also marks the fourth month of sales growth this year, further strengthening Subaru Canada's position as the fastest growing Japanese manufacturer in 2010. Outback 672.

4/1 March 2010 sales totals: 23,785 which breaks the previous March record set in 2006 of 19,049
Outback and Forester are the leaders, with the Forester slightly ahead. If Outbacks were more available (like the Forester), it could be reveresed. Tribeca is struggling but look watch for some news regarding the 2011 model (I hope it grows a usable 3rd row).
For 3/10: Outback 7,619 cars +111% from 3609 March 09; Forester 8,467 +24% over 6,802 in 2009; Impreza 3,969 +7% from 3,725 in 2009; Legacy 3487 +124% from 1554 3/09; Tribeca 243, -57% from 559 in 3.09
Total YTD for the first 3 months of 2010: 57,494 total, up a strong +38% over 41,532 YTD 2009. YTD: Outback 19,275, Forester 19,725, Impreza 9,270, Legacy 8,500, Tribeca 674
3/4 February sales 18,098 total sold. Thats +38% over Feb 2009's 13089. for the 2mos YTD Subaru is +33% over 09 with 33,710 vs 25,282.
Much of the gain goes to the redesigned Outback, up a whopping 159% over 2009, the Legacy, and and the continuing success of the Forester. The Impreza is holding it's own, and the Tribeca is limping toward a hoped for yet unknown 5 year 2011 my redesign
Totals for the month: Forester 6315 (+6% over 5978 in 2/09), Outback 6189 (+159% over 2389 in 2/09), Impreza 2804 (-5% 2940 from in 2/09), Legacy 2615 (+95% over 1341 in 2/09), Tribeca 175 (-60% from 441 in 2/09)
Toyota's woes have not slowed them down much since they still have # 2and 3 spot of the top 6 car sales for the month. Honda had a great month with the Accord at the #1, top of the list. Accord 22,456; Corolla 16,966; Camry 16,552; Honda Civic 16,471; Ford Fusion 16,459; Nissan Altima 16,198.
2/2 January sales 15,611 total, another record +28% more than Jan 09. The Outback and Legacy continue to gain ground, Forester and Impreza drop slightly, Tribeca dwindles leaving one to wonder what (hopefully major) changes are in store for the 5th anniversary Tribeca due this year? Last year the redesigned 2009 Forester was outselling the 2009 Outback, now its reversed with Outback on top.
For January 2010: Outback 5,467; Legacy 2,448; Forester 4,943 ; Impreza 2497; Tribeca 256;
Canadian sales for January 2010 1,729, up 45.8% over last January. The previous record was 1202 cars in 2008
1/5/10 Sales- 2010 Ends with a bang. Subaru US sales +15% for the year with a record breaking 216,652 and 2.1% of the US market. The next best year was 2006 with 200,703, and 09 beat it by 15,949 cars (+8%).
2009 year totals: Outback 55,356 +25%, Legacy 30,974 +37%, Forester 77,781 +28%, Impreza 46,611 -11%, Tribeca 5,930 -46%,
December 09 total- 23,074 +33% over 17,287 Dec 08. Legacy catches on and Outback is on fire, both up almost 100% over 12/08.
Totals: Legacy 3620 +98%, Outback 8376 +105%, Forester 7223 +11%, Tribeca 208 -70%, Impreza 3647 -13%
Subaru Canada finishes a strong 2009 with a new record total of 23,034 cars for the year.