WRX AND STI
Research the WRX and STI specifications, options, colors, what's new and year by year changes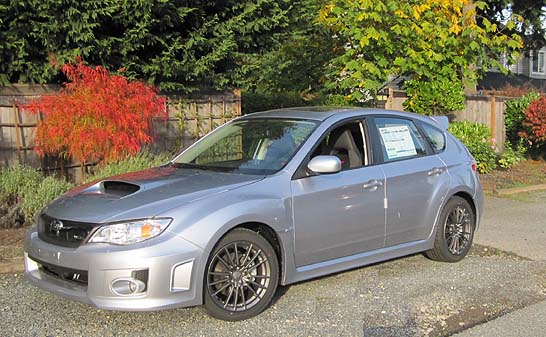 2011, 2012, 2013, 2014 WRX 5 door
-
*****************************************

2015 Subaru WRX Rally Cross car hauler trailer and truck, photo December 2016


2015 Subaru WRX Rally Cross car on display, December 2016


2015 Subaru WRX Rally Cross trailer, December 2016


2015 Subaru WRX Rally Cross car on display, December 2016



-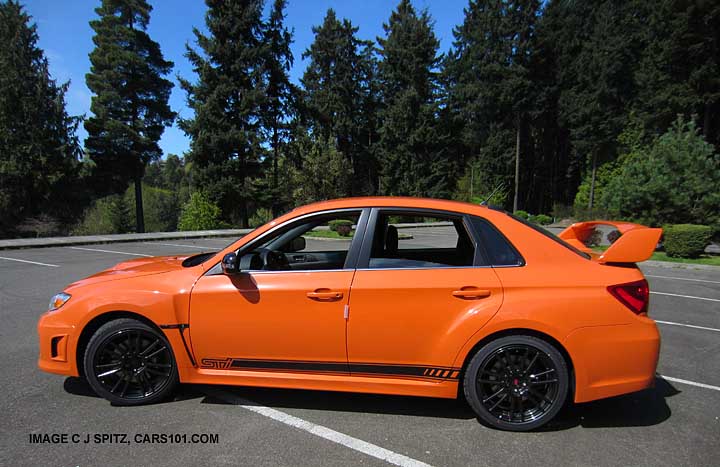 2013 WRX and STI Special Edition. STI model shown. Only 200 WRX and 100 STI were produced, available April 2013. All Tangerine Orange, with black alloys, black stripe, black outside mirrors..
Buying a Subaru in the NW? I've been selling Subarus since 1996 at a Seattle area Subaru dealer. contact

always subject to change. comments and corrections, welcomed. All photographs, text, formatting © joe spitz :: unauthorized reproduction prohibited
thanks for visiting. please tell friends about the site. you are here http://www.cars101.com/wrxsti.html v 4.22.17
-Please read- cars101.com is an unofficial independent Subaru research site by Joe Spitz designed to help you learn about Subarus. It is not sponsored, authorized, supported or approved by Subaru or any dealer and is not connected to or affiliated with any dealer. Always contact your local
dealer
. Inspect any vehicle prior to purchasing. Information subject to change, correction.