Subaru XV Crosstrek
2018, 2017, 2016, 2015, 2014, 2013 Crosstrek specs, features, options, colors, prices, photos
2.0i, Premium, Limited, Hybrid, Hybrid Touring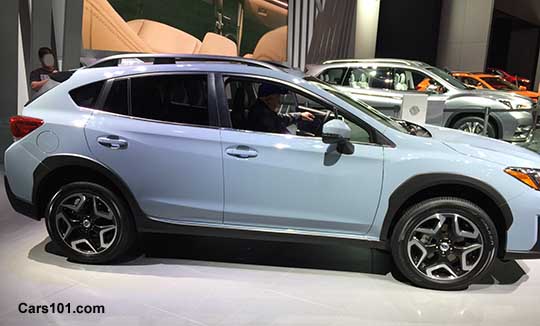 2018 Crosstrek at the NY auto show, cool gray khaki shown

XV Crosstrek crossover is based on the Impreza
Thanks for visiting. If you like the site, please tell friends about it. you are here http://www.cars101.com/crosstrek.html 4.28.17


If you are thinking about buying a Crosstrek in the greater Seattle area, please contact me, Joe Spitz, selling Subarus in the Shoreline, Seattle area since 1996. Contact

Info always subject to change and correction. comments, corrections welcomed. All photographs, text, formatting © joe spitz :: unauthorized reproduction prohibited. Homepage, sitemap


Please read - this independent, unofficial, unauthorized Subaru research site is happily created and maintained by Joe Spitz. It is designed to help you learn about Subarus. It is not sponsored, authorized, supported or approved by Subaru or any dealer and is not connected to, affiliated with, or supported by a dealer. Always contact your local dealer. Inspect any car prior to purchasing.


********************************************************************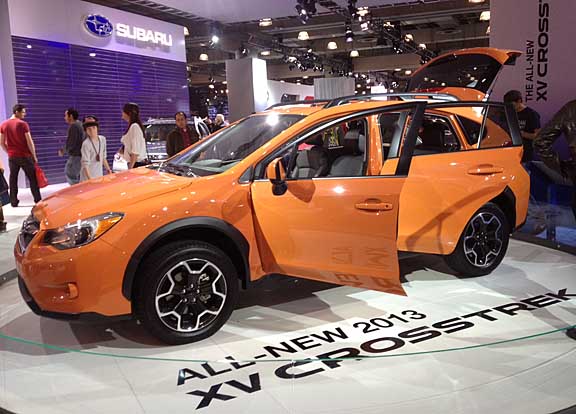 5/23/13 Crosstrek is one of the three cars that went into the Skagit River when the I-5 bridge collapsed. Everyone is ok.
The bridge crossing the Skagit River in Burlington, Wa, (just north of Mt Vernon), collapsed sending 3 vehicles into the river. I-5 is the main North-South interstate and a very busy highway. The Skagit River Bridge carries around 70,000-75,000 cars daily. It fell after one of the girders was struck by an semi. There are a few other bridges nearby but they're street bridges not intended to carry the volume the Skagit Bridge did. 3 cars went into the water, thankfully everyone is ok.
One of the cars was a tangerine orange Crosstrek. There's some body damage in addition to being dumped in the river. The driver was rescued from the top of the car. The local dealer in the area is
Skagit Subaru
.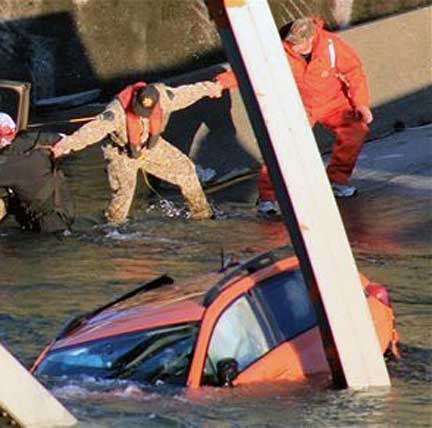 That's an orange Crosstrek in the Skagit River. The roof and right side roof rail is damaged and the side airbag is deployed against the driver's window.