2013 XV CROSSTREK AT THE NEW YORK AUTO SHOW, APRIL 2012
Thanks for visiting. If you like this site, please tell friends about it.

2013 Crosstrek specs
You are here- http://www.cars101.com/subaru/crosstrek/crosstrek2013photos4.html v 10.9.12
always subject to change, correction. comments, corrections, welcomed. All photographs, text, formatting © joe spitz :: unauthorized reproduction prohibited
Please read - this independent, unofficial, unauthorized Subaru research site is happily created and maintained by Joe Spitz.
It is designed to help you learn about Subarus. It is not sponsored, authorized, supported or approved by Subaru or any dealer and is not connected to, affiliated with, or supported by a dealer. Always contact your local
dealer
. Inspect any car prior to purchasing. Use of this page indicates you understand information is always subject to change, correction, updating.
************************************************************************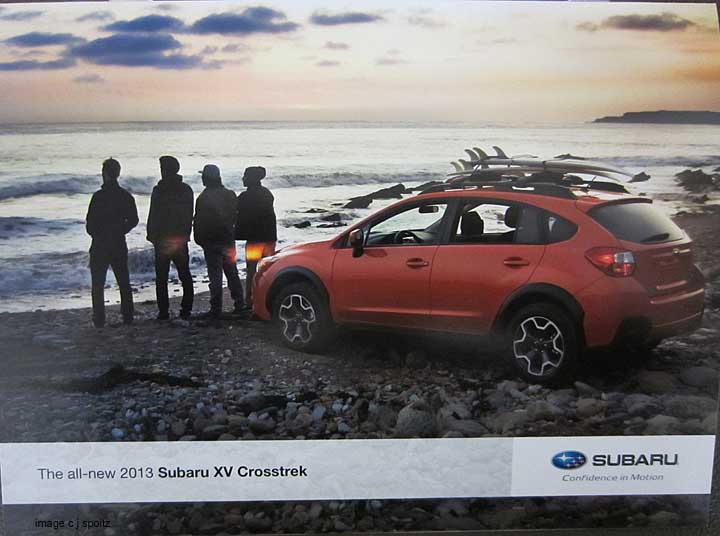 2013 Subaru XV Crosstrek mini brochure handed out at car shows
-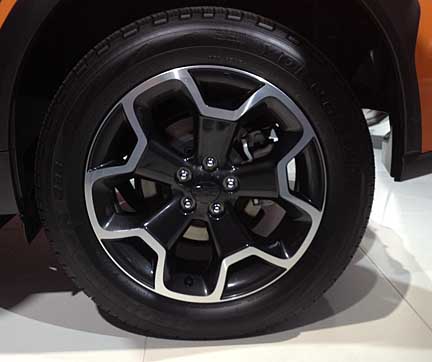 Crosstrek's 17" alloy wheel
THE 2013 XV CROSSTREK WAS FIRST SHOWN AT THE NEW YORK AUTO SHOW
Photos on this page courtesy of Brandon Sliech. Thank you.
-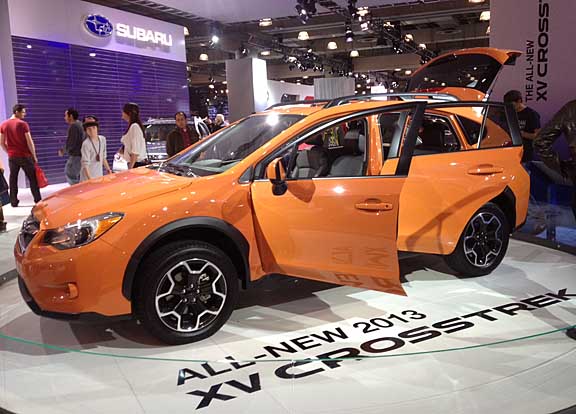 side view of the Crosstrek at the 2012 NY auto show
-

| | |
| --- | --- |
| | |
| | |
| | |
| photo by SoA | photo by SoA |