Thanks for visiting. If you like the site, please tell friends about it. you are here http://www.cars101.com/subaru/brz/brz2013photos2.html 12.14.13
Info always subject to change and correction. comments, corrections welcomed. All photographs, text, formatting © joe spitz :: unauthorized reproduction prohibited.
Homepage,
sitemap
Please read - this independent, unofficial, unauthorized Subaru research site is happily created and maintained by Joe Spitz. It is designed to help you learn about Subarus. It is not sponsored, authorized, supported or approved by Subaru or any dealer and is not connected to, affiliated with, or supported by a dealer. Always contact your local
dealer
. Information always subject to change.
---
-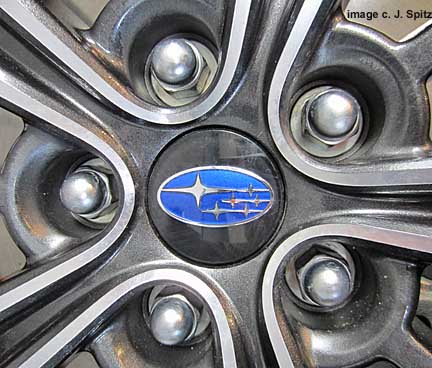 center cap on all models. all have the gray split-spoke alloys
-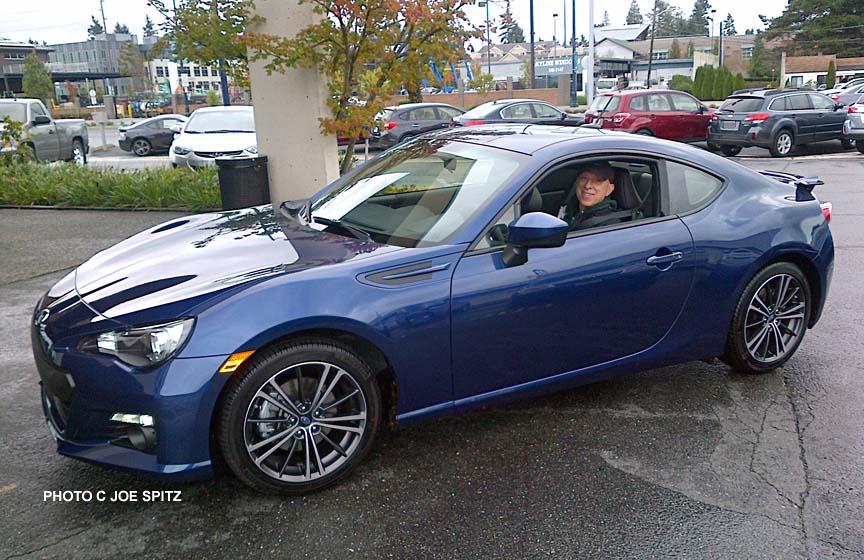 Galaxy Blue 2013 Limited with a happy new owner. Galaxy blue was dropped for the 2014 models
-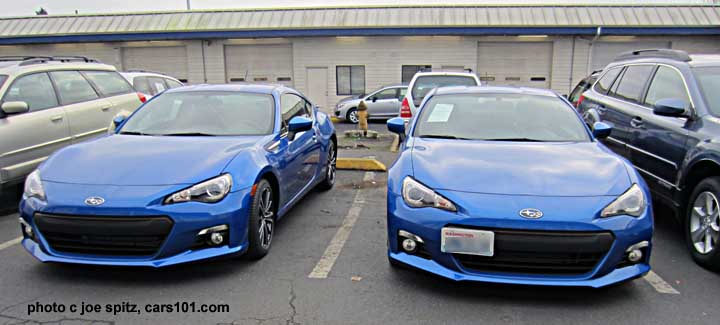 2 BRZs- one with tow-hook license plate holder
-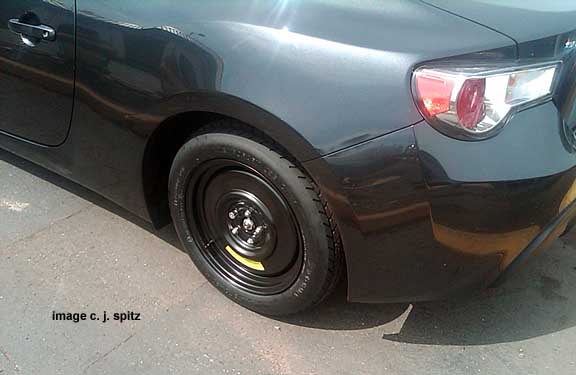 seen- a BRZ with spare tire on
-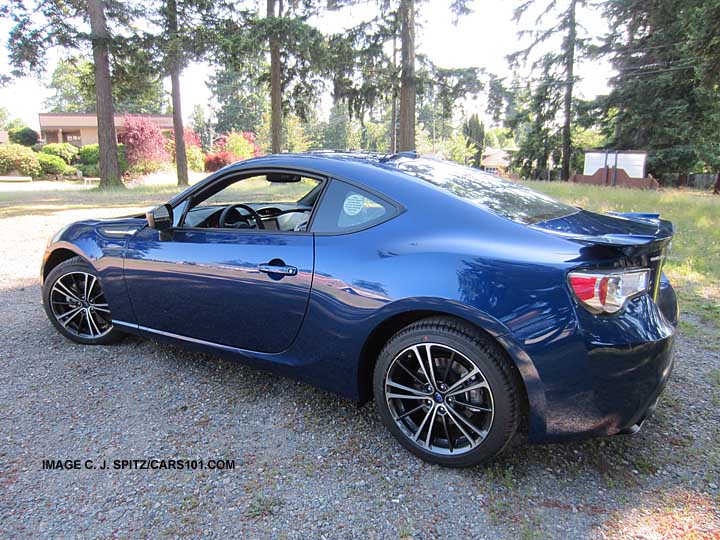 galaxy blue silica BRZ Limited. Galaxy blue was only available on 2013s, not on 2014s
-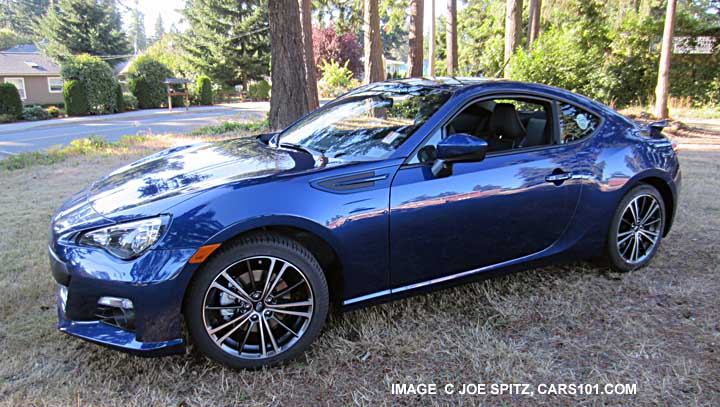 2013 Galaxy Blue Silica Subaru BRZ. This color was dropped for 2014 so not available
-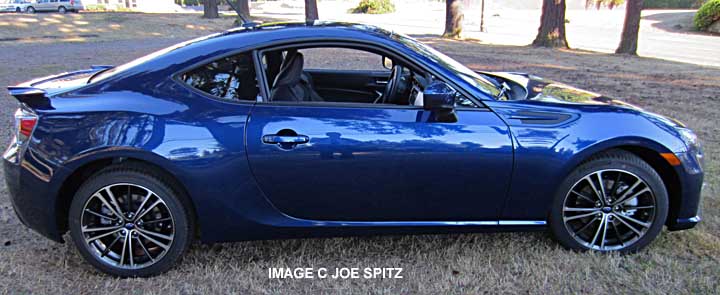 full side view Galaxy Blue Silica 2013 Subaru BRZ. Galaxy Blue not offered on 2014 models.
-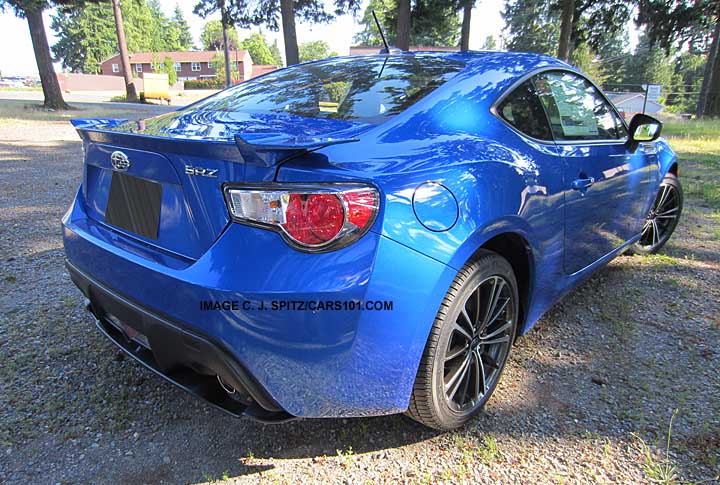 WR Blue, Limited, rear view
-
-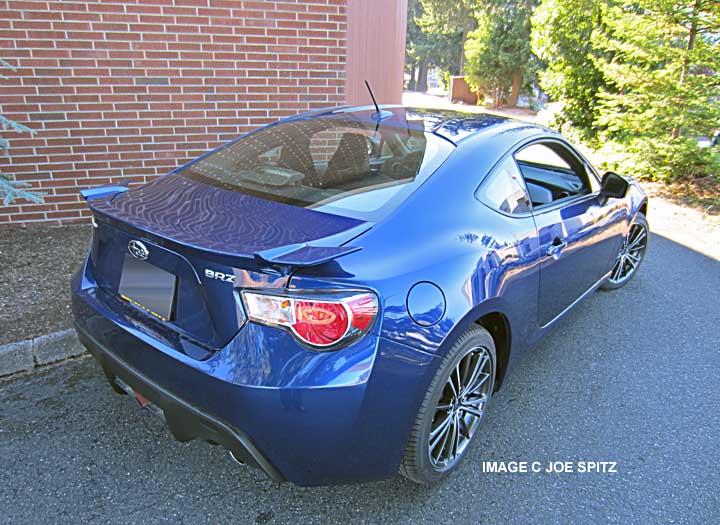 2013 BRZ, Galaxy Blue Silica.
-

2013 WR Blue on the left, and Galaxy Blue on the right, both with optional chrome fender trim. Glaxy blue was dropped for 2014.
-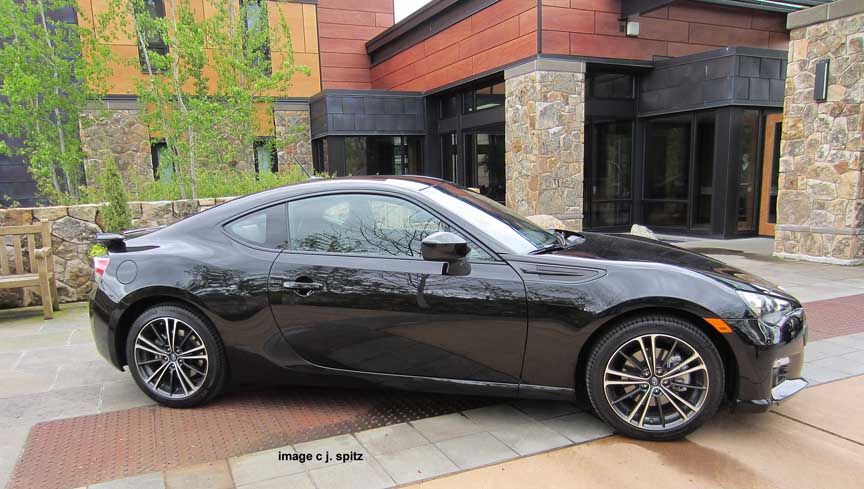 2013 Limited, obsidian black. The Limited comes with the rear spoiler, its optional on Premiums. This photo was taken at an inn in Oregon, April, 2012
-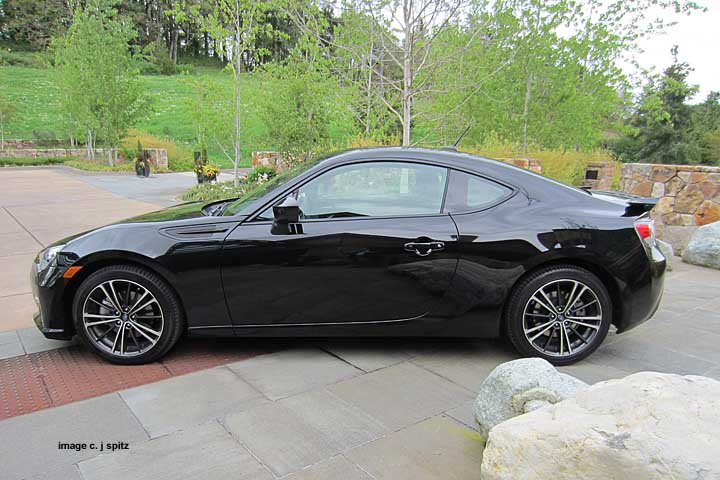 Limited
-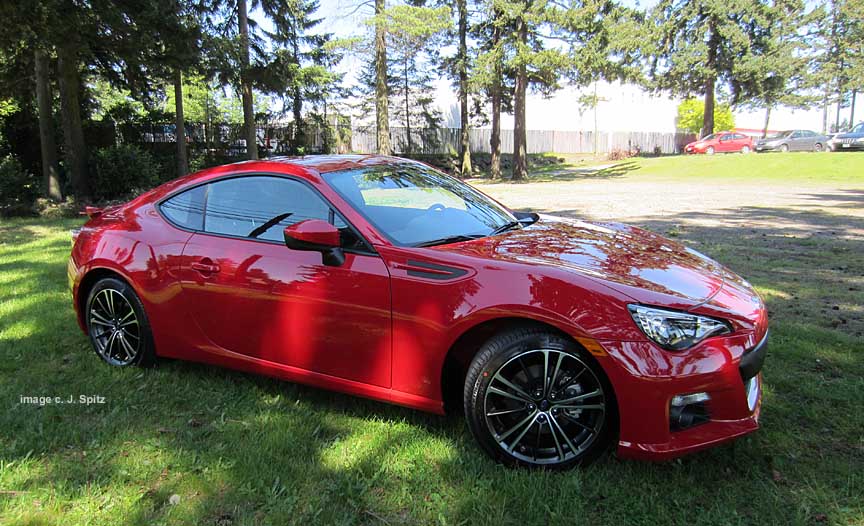 Lightning Red
-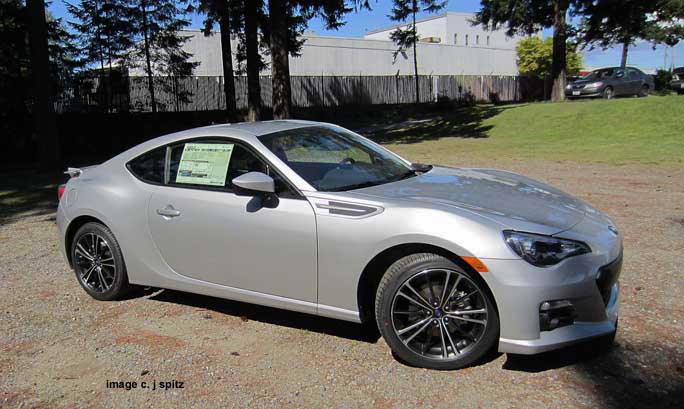 Sterling silver Limited
-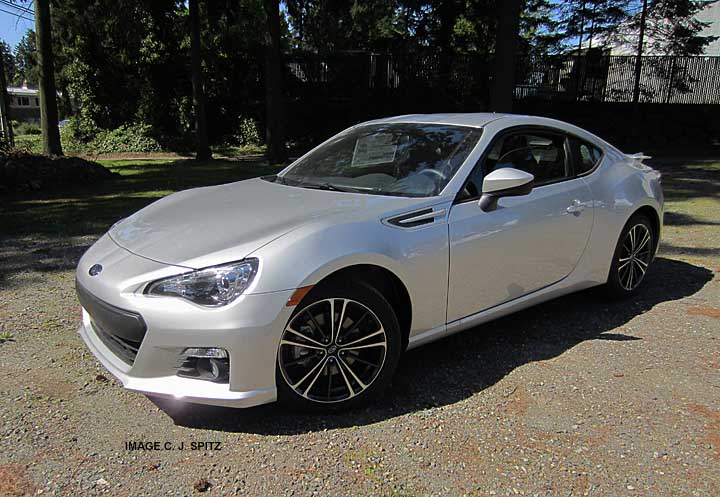 Sterling silver Limited
-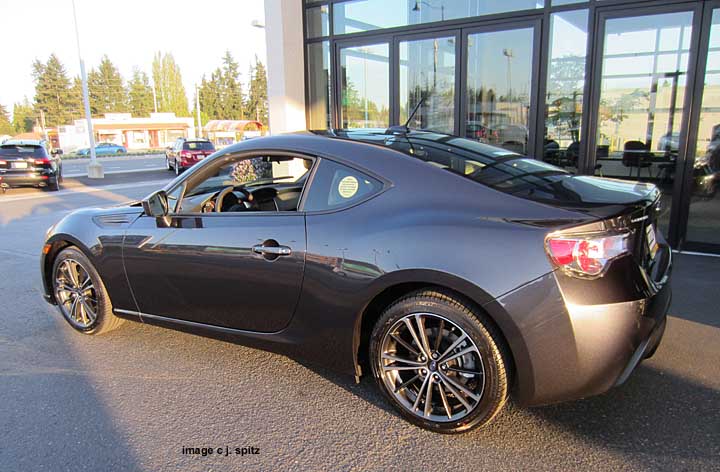 dark gray Premium, no rear spoiler
-
dark gray Premium model, without optional rear spoiler
-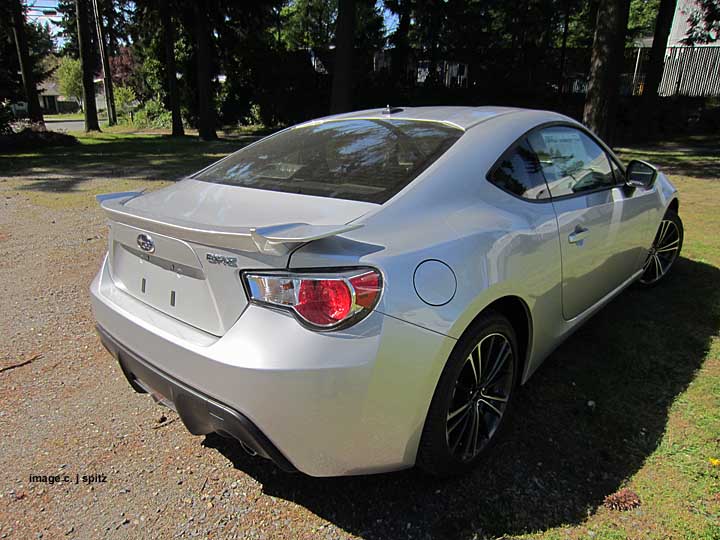 Sterling silver Limited
-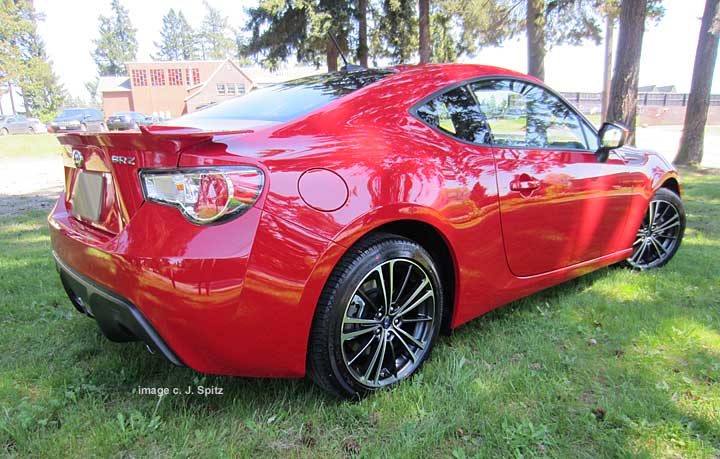 Lightning red- Limited with rear spoiler (spoiler is optional on Premium)
-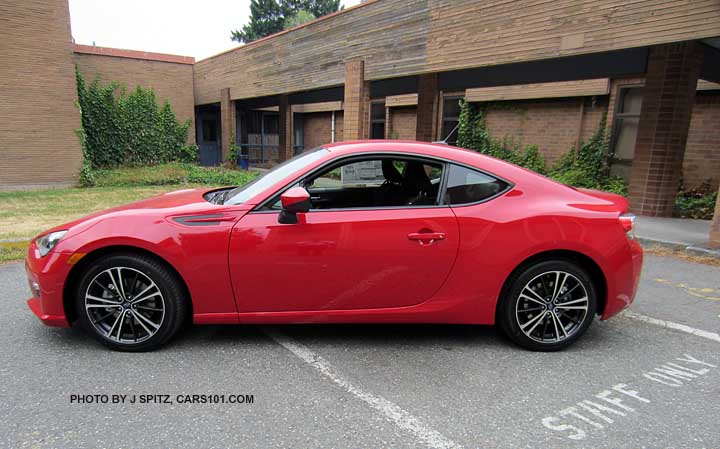 lightning red Premium BRZ
-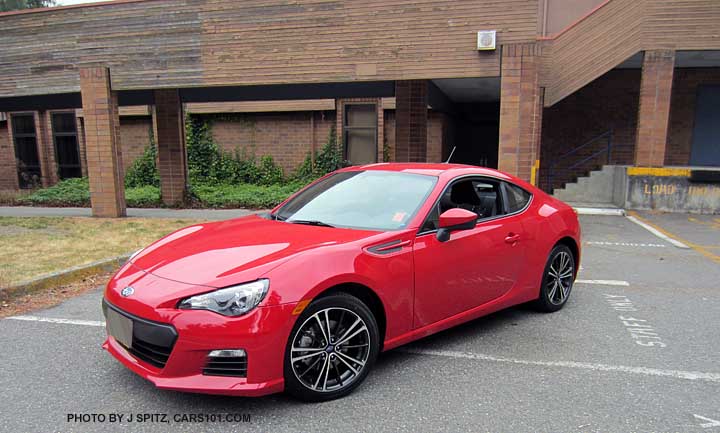 premium, lightning red
-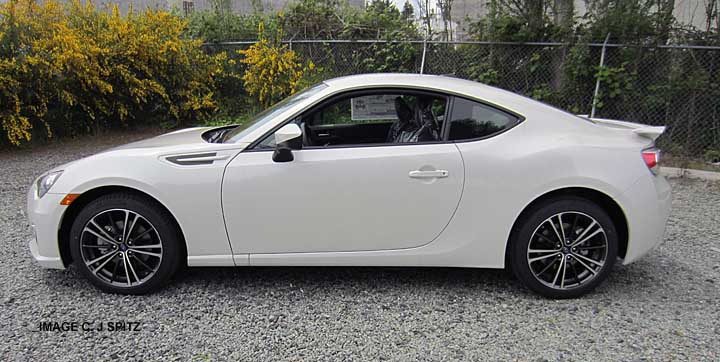 side view, white BRZ Limited
-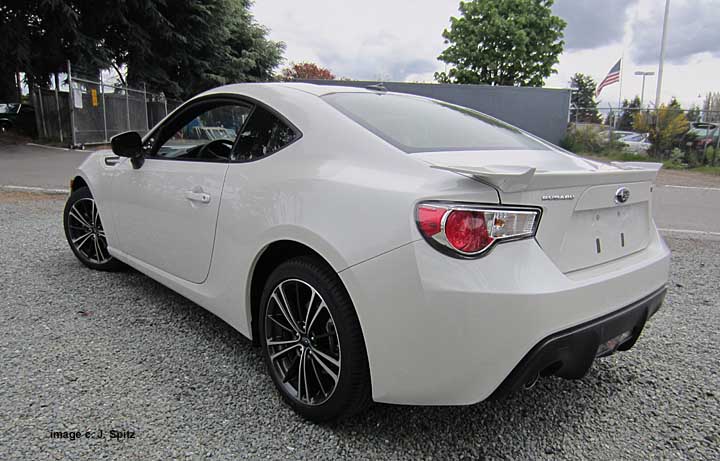 satin white rear view, with Limited has the trunk spoiler
-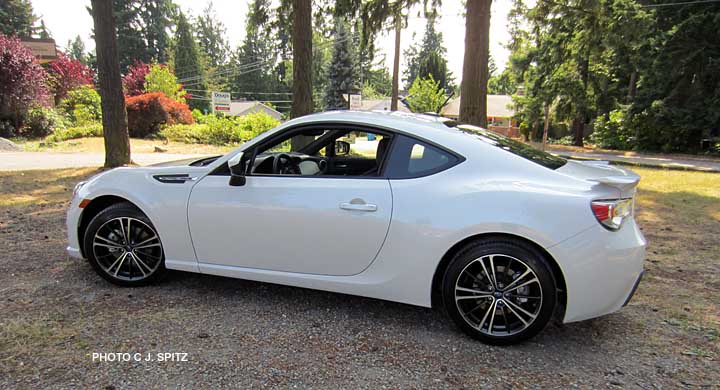 -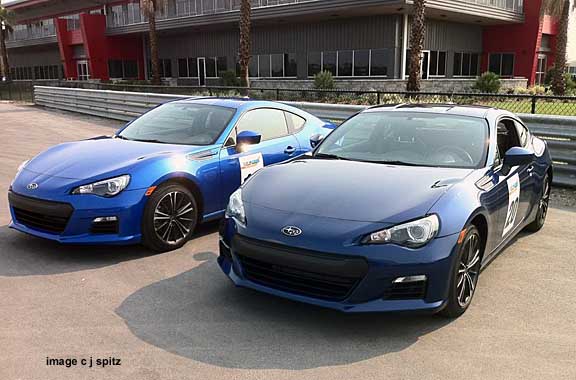 at a BRZ event- wr blue (aka rally blue) and galaxy blue BRZs. Galaxy blue was discontinued after the 2013 model
-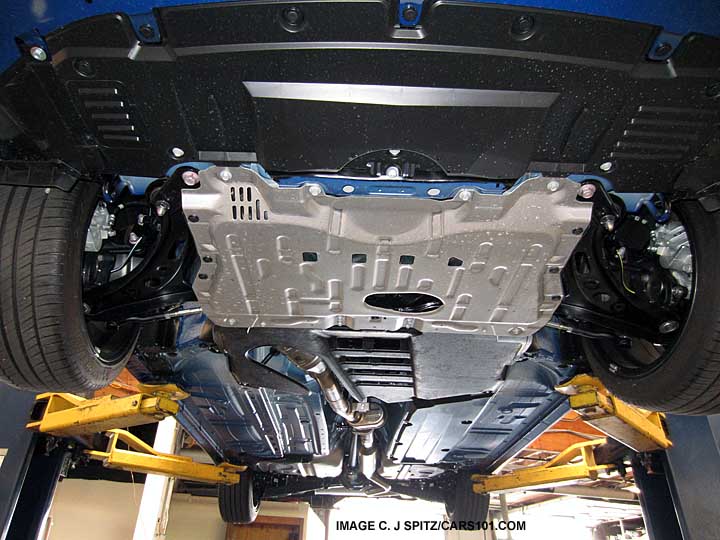 the undercarriage. front looking toward the rear
-

the driving lights. satin white pearl shown


the driving lights and the daytime running lights. limited shown with fog lights


tail lights are LEDs


satin white BRZ Limited


2013 BRZ front fender with standard body colored center strip lightning red shown



2013 BRZ fender trim with optional chrome center strip. black shown


close-up of front fender trim with standard body colored center strip, silver shown. Chrome trim is optional

satin white pearl- no optional chrome trim


white with the optional chrome fender trim




optional chrome trim on galaxy blue BRZ


wr blue with optional chrome fender trim


the undercarriage rear view, notice the optional rear underskirt

close-up of the rear bumper underskirt, its the piece below the exhaust and back-up lights


the optional rear bumper underskirt is the strip below the exhaust in this image


close-up of the BRZ optional rear underskirt


galaxy blue- there are 2 blues- wr blue and galaxy blue silica. Galaxy blue was not available on 2014 models


galaxy blue silica 2013 brz. Galaxy blue was not available on 2014 models

2013 BRZ, galaxy blue. Galaxy blue was not available on 2014 models

2013 Galaxy Blue BRZ. Galaxy blue was not available on 2014 models

2013 Galaxy Blue Silica Limited. Galaxy blue was not available on 2014 models

Galaxy Blue Silica side view.
Galaxy blue was not available on 2014 models

wr rally blue


wr (world rally) blue


satin white pearl


satin white pearl limited


Limited with fog lights, optional on Premium. Black shown

Black Limited, all Limiteds have the rear spoiler

the rear spoiler is optional on the Premium





rear spoiler


BRZ



sterling silver Limited


dark gray Premium. No rear spoiler


black


Premium BRZ, rear view without the optional rear spoiler


lightning red Premium


Premium, no rear spoiler. Lightning red


spoiler




spoiler closeup


spoiler, sterling silver


obsidian black


LED taillights


rear view- back-up lights, taillights, dual exhaust


fog lights (standard on Limiteds) with parking lights on. The DRLs are right over the fog lights. sterling silver



headlights shown with daytime running lights (DRLs) on. lightning red


side parking lights, standard on all models

more soon


frameless windows


frameless windows


open driver's door


BRZ open door, passenger side


the Limited has the keyless bluetooth entry in addition to pushbutton start. The doors lock/unlock by running your finger over the sensor on either door, but there's also a normal keyhole on the driver's door. The bluetooth key does have to be close by to work


limited keyless door access touch pad. The driver's door still has a lock cylinder


Limited passenger door keyless access


the remote or the key opens the trunk- Premium key shown


front end, no license plate bracket


dealers install the front plate bracket when required by state law


fog lights- standard on Limited, optional on Premiums

premium gas required, 93 octane if possible


metal door trim is standard on all models


2014 and 2014 Subaru BRZ dual exhaust tips


2014 and 2013 Subaru BRZ dual exhaust tips, left side shown


2014 and 2013 Subaru BRZ dual exhaust tips, right side shown


BRZ optional fuel door cover on a blue car


BRZ optional stick-on fuel door cover on a white car


close-up of the optional fuel door cover


full side view of the white BRZ with optional fuel door cover



BRZ Limited with aftermarket back-up camera in the navigation screen that a BRZ owner installed.
It is NOT available from the factory or dealer, it is only available aftermarket. Photo added Dec, 2012..

the aftermarket rear view camera. This isn't a dealer or factory option

-

lightning red Premium. this is the display car that went to each Seattle area dealer for 2-3 days in April 2012 so people could see it. it was display only, not for test driving


its a small car... think you'll fit?

will he fit in the car?

and he's in! it's roomier than you might think

on the street


as it drives away


Lightning red premium. This is the display car that went from dealer to dealer in the Seattle area in April, 2012. It was display only, not for test driving
-



This display car went from dealer to dealer in April 2012. it was a display only, not for driving



lightning red Premium


trunk opens wide
-
---
-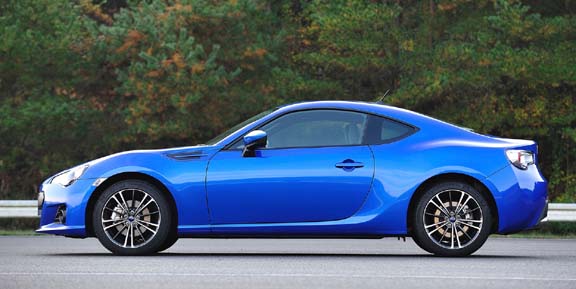 these are from SoA- WR Blue Premium
-
-