Subaru Loves The Earth

April 2016 - free Milkweed seeds

Subaru Joins National Wildlife Federation and Others in Leading the Drive to Save Monarch Butterflies

April 1, 2016 The National Wildlife Federation today announced the launch of Butterfly Heroes presented by Subaru with a goal of 100,000 Americans pledging to help save monarchs and other critically important pollinators in 2016. To help reach that goal, the National Wildlife Federation is distributing over 50,000 Butterfly Heroes Garden Starter Packets for those who take the Butterfly Heroes pledge, and corporate partner, Subaru will give out a further 50,000 at its retailers nationwide.
this page has photos of the Butterfly Heroes Garden Starter Packets and separate seed packages given away by National Wildlife Foundation and Subaru during April 2016
************************************************

thanks for visiting. if you like this website, please mention it to friends you are here http://www.cars101.com/subaru/subaru-loves-the-earth.html v 4.19.16
these unofficial webpages are created and maintained by Joe Spitz who is responsible for all content. It is not authorized, supported by or approved of by Subaru or any dealer. Info subject to change. correction. Errors, omissions, typos will be corrected, let me know. Photos, format, content © J Spitz, unauthorized copying prohibited.
---
free milkweed seed give-away
-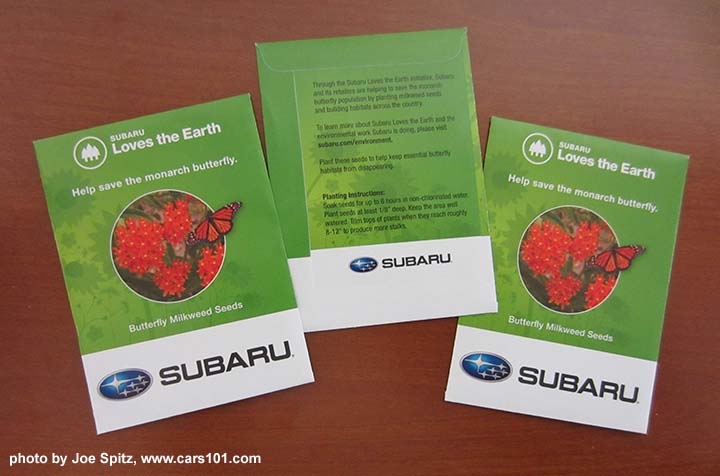 Subaru Loves The Earth milkweed seed packs, April 2016. Monarch butterflies are attracted to milkweed plants

-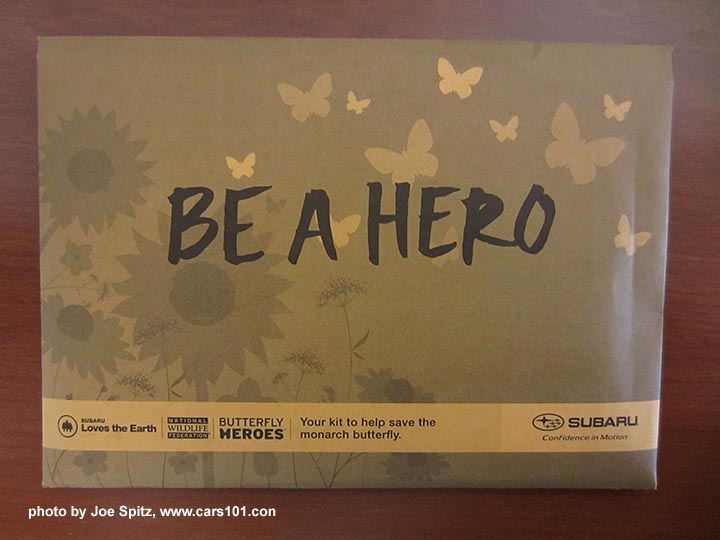 -
-

Subaru Loves The Earth Monarch butterfly information cards and milkweed seed pack inside the envelope above. April 2016. Monarch butterflies are endangered


-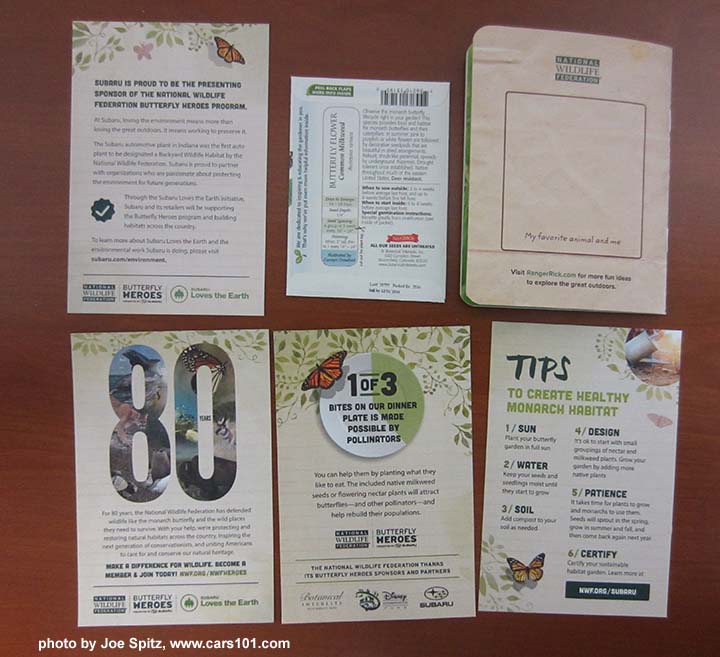 -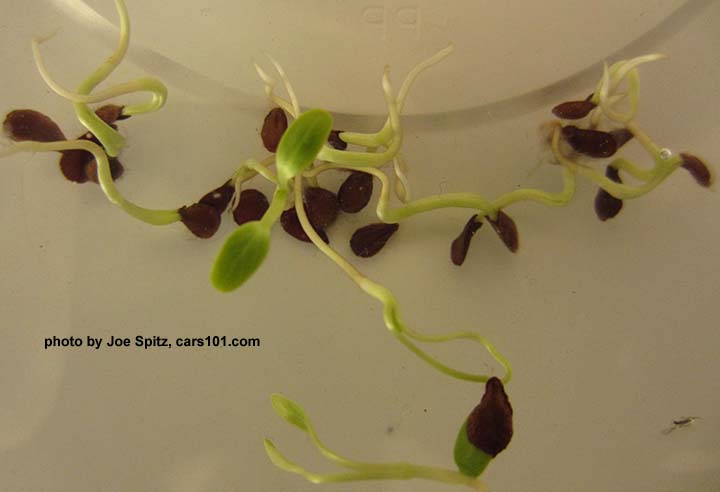 milkweed seeds germinating, April 2016
-




-




-