1983 Subaru wagon
a 1983 silver Subaru GL spotted at a gas station in Edmonds, Washington, October 2011
There is no advertising. If you like the site, help spread the word- please mention it online, tell friends.
you are here http://www.cars101.com/subaru/1983gl.html v 11.2.11
This is an unofficial independent, unauthorized Subaru research website by Joe Spitz designed to help you learn about Subarus. It's not authorized, approved, sponsored, or supported in any way by Subaru or a Subaru dealer anywhere. Information is unconfirmed. Info subject to change, correction, frequent updating.
homepage - other old subaru pages

---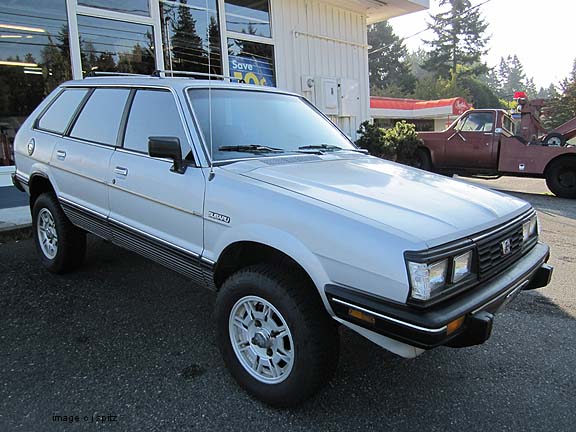 seen at a gas station in Edmonds Wa. this car is owned and modified by Jeff in Edmonds, Wa.
it originally had a carbuetor and now has fuel injection, it has a 4" lift, different transmission, Puegeot wheels...
Thanks Jeff.
original specs for a 1983 GL 4x4 wagon

length 168.7",
1.8 L 4 cylinder overhead cam, carburetor, boxer engine
horsepower: 73 @ 4400 rpm, torque: 94 @2400 rpm
Fuel economy: 24/30
4 sp Hi-Low Dual range 4wd with hill-holder
-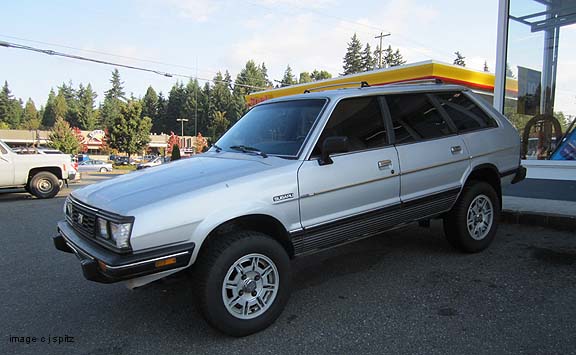 4" lift kit bySJR Lifts in Bellingham, Wa
-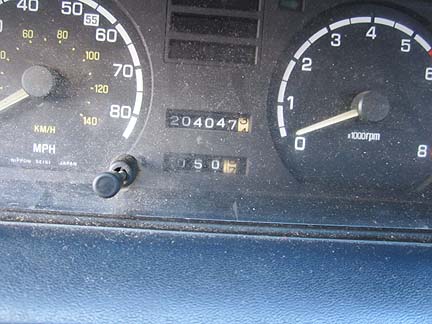 204,047 miles
-
| | |
| --- | --- |
| | |
| heater control | |
| clean and ready to go | |
| before a little cleaning | Puegeot alloys |
| limited slip rear | fuel injection from a 1990 Loyale |
| upgraded brakes | 4" SJR Lift kit |
-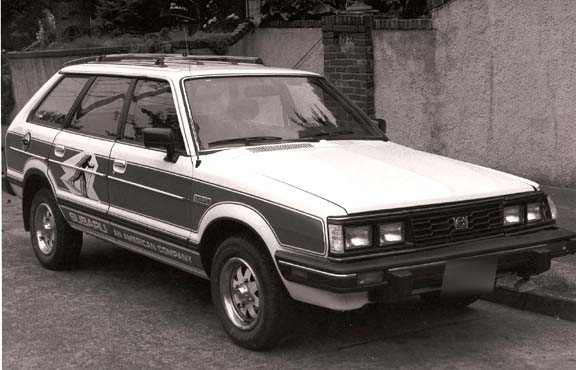 1983/84 GL