Subaru Pictures
Outback, WRX, Brat, RS, Forester, GL, Loyale, 360 ....
Homepage (http://www.cars101.com) for links for specifications, options and colors on all current models and most older Subarus.
Classified ads Free Buy and Sell ads, cars and parts. Wanted to Buy and For Sale catagories, everything from 1969s 360 to the newest model. Free of course, USA and Canada. Cars, manuals and repair books and more...
Joe Spitz
contact


1977 Subaru
you are here http://www.cars101.com/oldsubpictures.html v 12.23.08

brightly colored local Washington State 360

1970 Subaru Sambar minivan is only 117.9" long and still seats 4.
It has the 360cc 2 stroke engine.

1969 360 5 door van. That's me sitting inside


360
White 360 courtesy of Dave in Ms.

1980s Subarus on a hilltop


1983 ski car


1984 convertible

1982 convertible

1975 wagon is the first mass produced Japanese four wheel drive passenger car. With this car subaru becomes the Official Ski car for the national ski teams for the U.S., Japan, and other countries.

1972 Subaru is the first front wheel drive mass produced Japanese car


1987

1992 Loyale



Early 90s Legacy L model
1992 SVX
---
1992 Justy, 2 door


Legacy crash test at 30 mph leaves the passenger compartment virtually undamaged


crash test of the 1992 SVX

---
1997 Legacy Outback ---------------------1996 SVX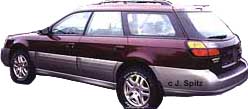 winestone 2000/01Outback

---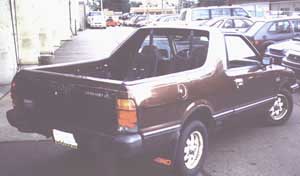 Here is a Brat that was owned by one of our Subaru mechanics.
1983 Brats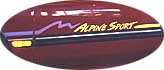 1994 Legacy Alpine Sport belonging to Bob Hunt


---


US Forest Service Forester, 1998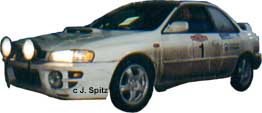 Glenn's 99 2.5L RS

This page is under permanent construction and is a repository for pictures......