2013 SUBARU LOVE SPRING EVENT, SUBARU ADVERTISING, MARCH 2013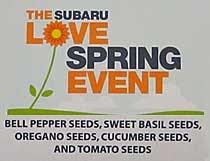 Stop by your local dealer to see the new 2014 Forester and pick up a free package of spring planting seeds- basil, tomato,
bell pepper, cucumber and oregano, while supplies last
This independent unauthorized website by Joe Spitz is not approved or supported by any dealer or by Subaru. Comments, corrections, tips welcomed.
There is no advertising here so if you like the site, please tell friends and mention it online. you are here www.cars101.com/subaru/love-spring-event-2013.html v 3.4.13
www.Cars101.com homepage
,
Contact
-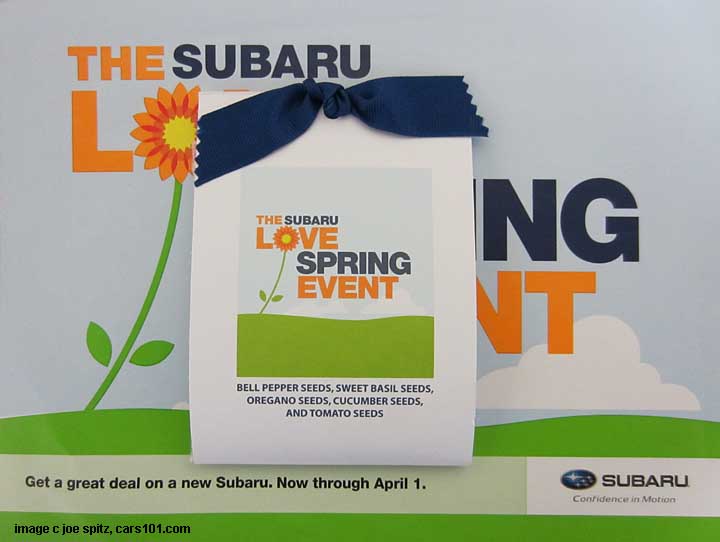 dealer give-away, while supplies last- a packet of seeds just in time for spring

-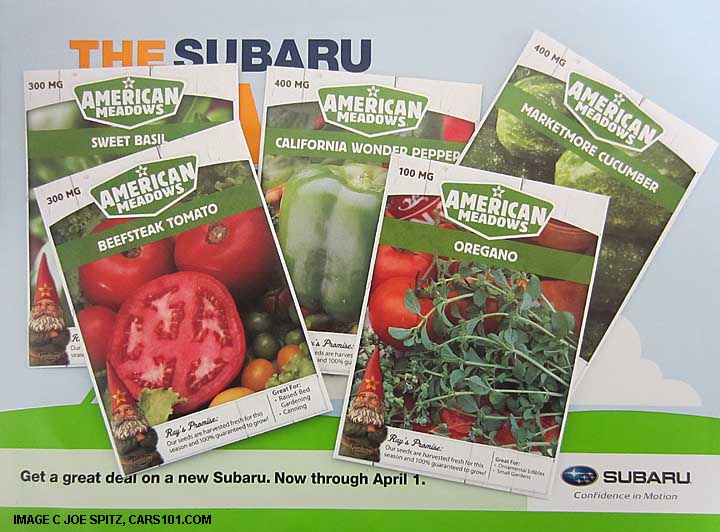 the packet of seeds includes basil, tomato, oregano, cucumber and green pepper. While supplies last.

-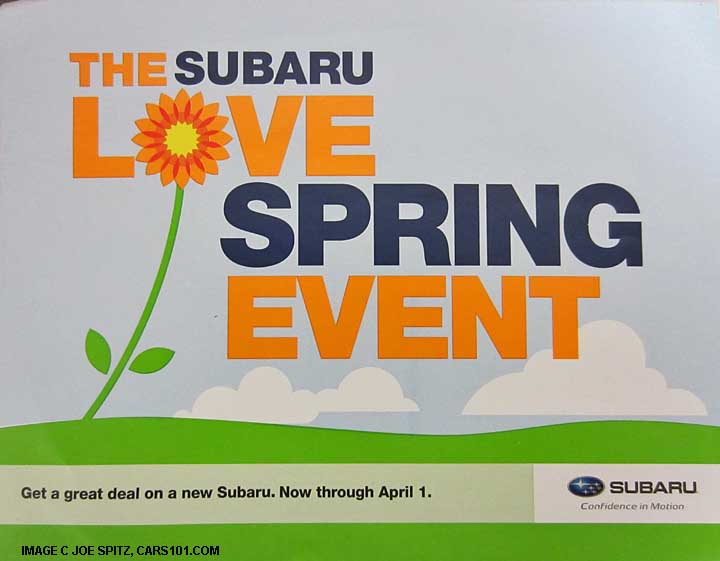 Subaru advertising window cling, Love Spring Event, March 2013

-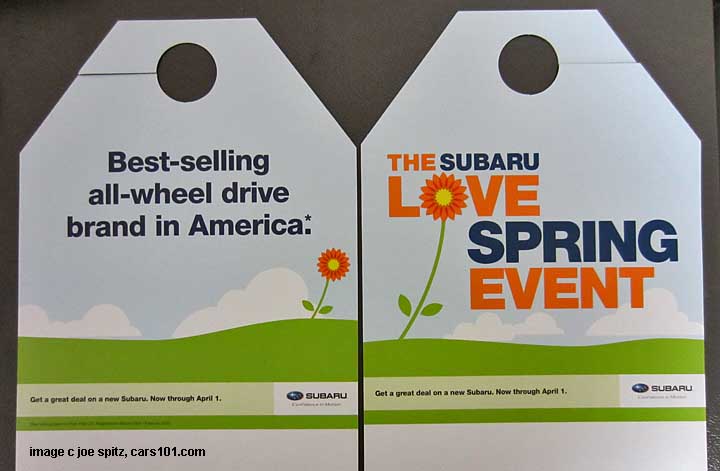 Subaru Spring Love Event, rear view mirror advertising dangles
the end