2001 IMPREZA 2.5 RS
a few photos of a 2001 white Impreza 2.5 RS sedan
more on the 2001 Imprezas I forum, add comments I homepage
you are here- http://www.cars101.com/subaru/impreza/impreza-rs-2001.html 8.19.11
- -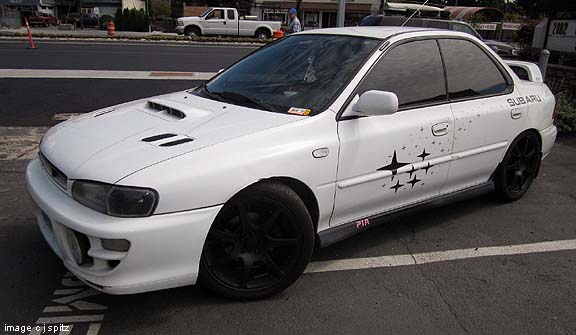 a 2001 2.5 RS sedan, one of reportedly 1058. The 2.5 RS came standard with 165hp, 5 speed manual, limited slip, hood scoop (for show only), power pop-up moonroof...
Sold new December 2000 in Tacoma, Wa. The sticker price for the 2.5RS sedan including destination was $19,990 plus options.
-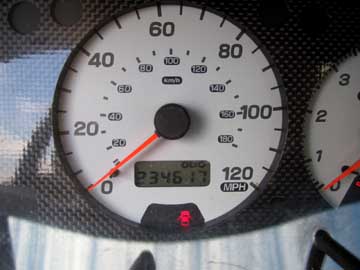 234,617 miles and still going
-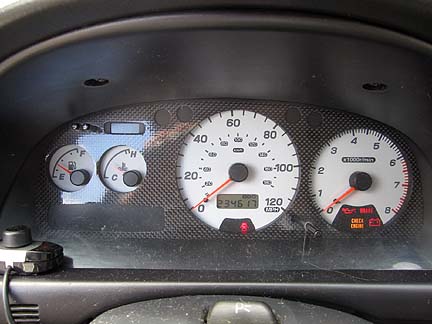 white guages, carbon trim
-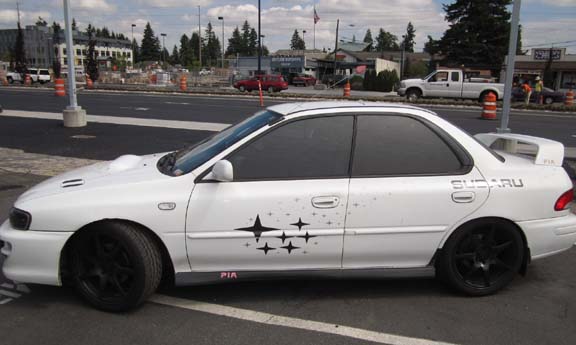 custom decorations
-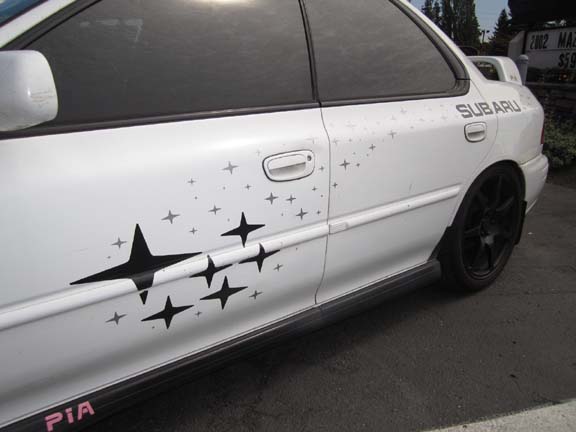 The logo is the Pleides. 'Subaru' is Japanese for Pleiades which relates to the 6 six companies that combined to form parent company Fuji Heavy Industries after WII

-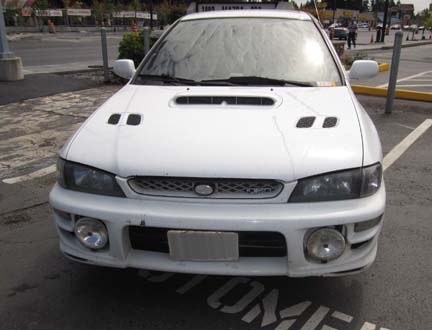 thanks to the owners for the photos...