2000 Subaru Impreza Outback Sport photo page


These photos are of a manual transmission 2000 Subaru Impreza Outback Sport, taken November 15, 2012. The color is blue ridge pearl
the Outback Sport logo is on both sides in front of the rear wheels
There is no advertising on this site. If you like and use the site, please help spread the word and mention it online, tell friends
...
you are here http://www.cars101.com/subaru/impreza/impreza-2000-outbacksport.html v 11.17.12
Please read: this unofficial independent, unauthorized Subaru research website is designed to help you learn about Subarus. It's not authorized, approved, sponsored, or supported in any way by Subaru or a Subaru dealer anywhere. Comments and links have been edited and summarized.
All info subject to change, correction, frequent updating. Send all comments to me, Joe Spitz, Subaru sales at a Seattle area Subaru dealer.

-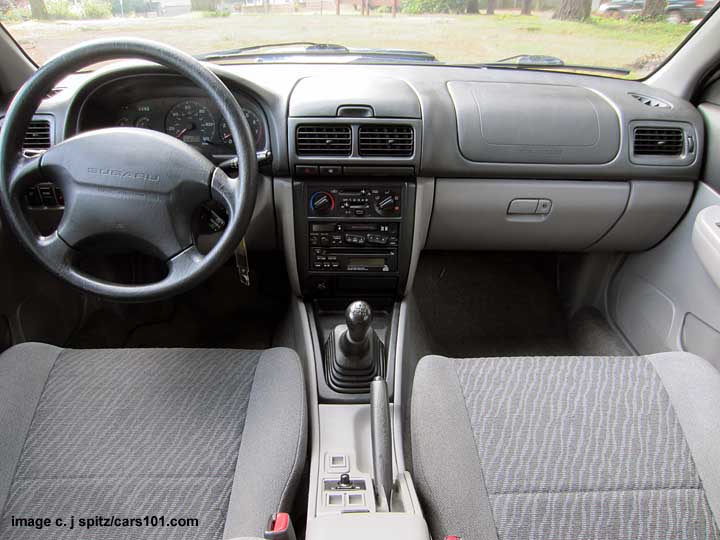 the interior of a 2000 Impreza Outback Sport. This was the only interior available
-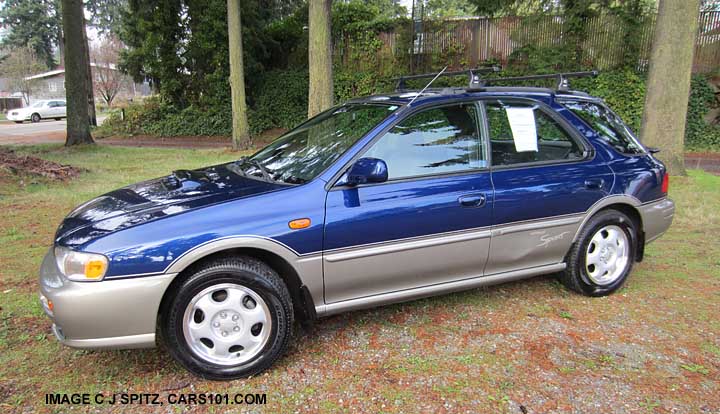 Blue Ridge Pearl is the color. All Outback Sports had lower silver accent two tone paint. This one has aftermarket roof racks
-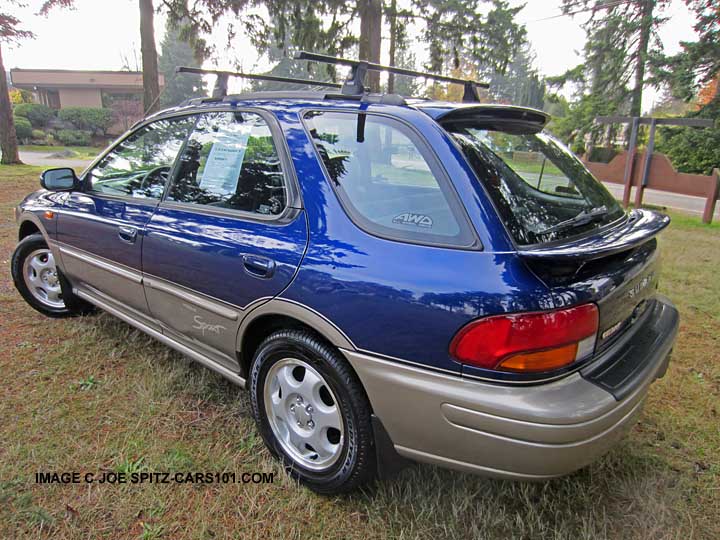 2000 was the first year fopr the two rear spoilers- it was only on the Outback Sport model
-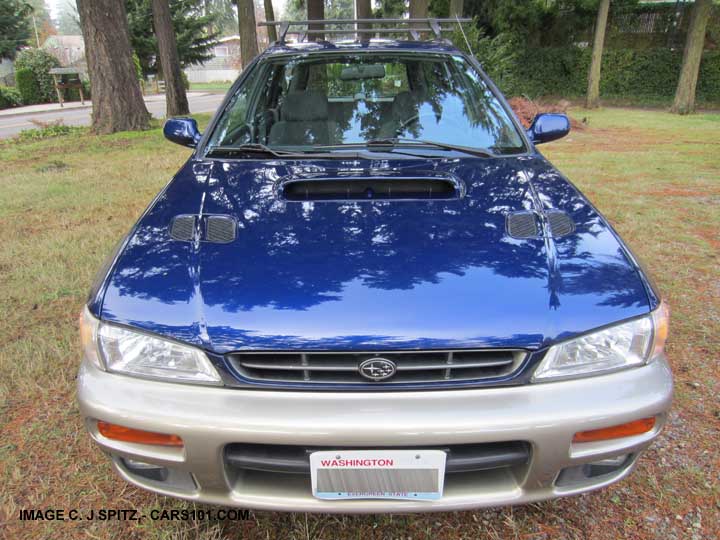 all Outback Sports had the front hood scoop and little side grills- they were only for show, there was no reason for them
-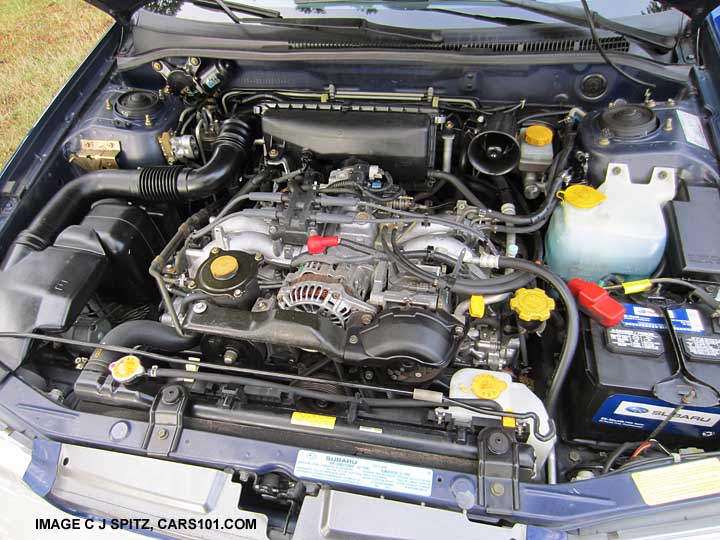 2.2L engine
-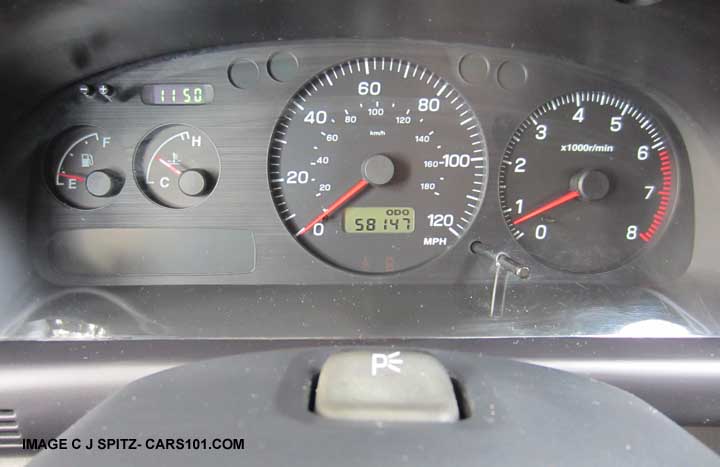 the instrument panel- this car has low miles (photo taken November 2012). The button in the foreground on top of the steering column is for parking lights and is the only exterior light that will stay on even when the car is turned off.
-
SPECIFICATIONS
Engine: Phase II, 2.2 L 4 cylinder aluminum alloy 16 valve SOHC boxer engine,
Sequential Multi-port fuel injection,
Distributorless ignition
Horsepower: 142 @ 5600 rpm
Torque: 149 @ 3600 rpm
30,000 mile spark plug replacement
Dimensions
Wheelbase/Length: 99.2"/172.2"
Overall width: Outback Sport wagon: 67.1"
Overall height: Outback Sport wagon: 60.0"
Ground Clearance: Outback Sport wagon 6.5"
Turning circle: 33.5 ft all models
-

side view of the 2000 blue ridge pearl Impreza Outback Sport


aftermarket roof rack crossbars




the front cupholder pops out from the dash right above the heater and radio controls.


watch out for bumps when using the front cup holder- it would splash onto the stereo and heater controls
-




the center armrest storage has a cup holder- show in the closed position

x

center armrest cupholder in the open poisiton



center armrest cupholder being used



rear seat


the seat cushion flips up, the seats fold flat 60/40 split


cargo area


all Outback sports have this 15" alloy wheel