SUBARU IS A SPONSOR OF THE NW FLOWER AND GARDEN SHOW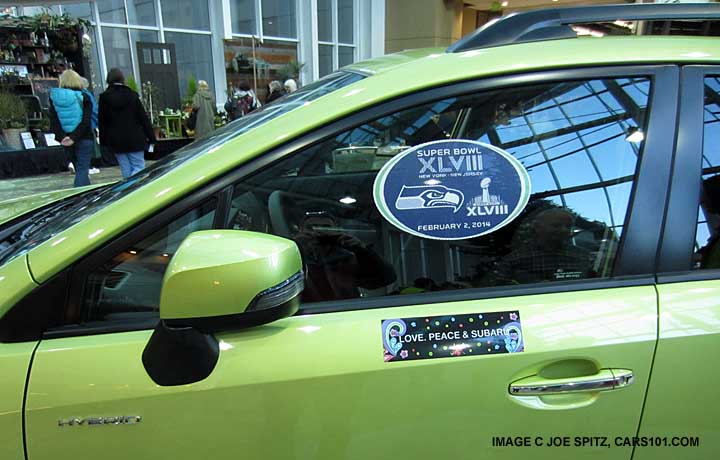 hybrid on display in the Subaru display at the 2014 Flower and Garden Show, February 2014. The "Love, Peace & Subaru" magnetic bumper sticker is free when you show your Subaru key at the Subaru booth.
The Seahawks just won the Super Bowl.
an unauthorized Subaru research website by Joe Spitz, designed to help you learn all about Subarus.
cars101.com homepage
I
advertising
I
sitemap
I
contact
you are here http://www.cars101.com/subaru/flowershow.html v 2.7.14
-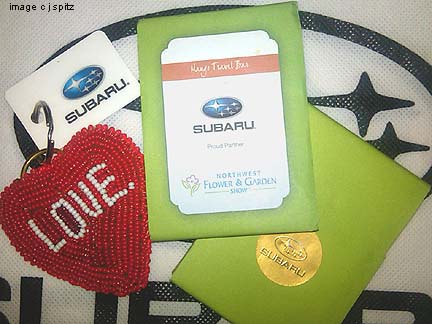 beaded heart key chain, from the Subaru booth at the 2011 NW Flower and Garden Show
-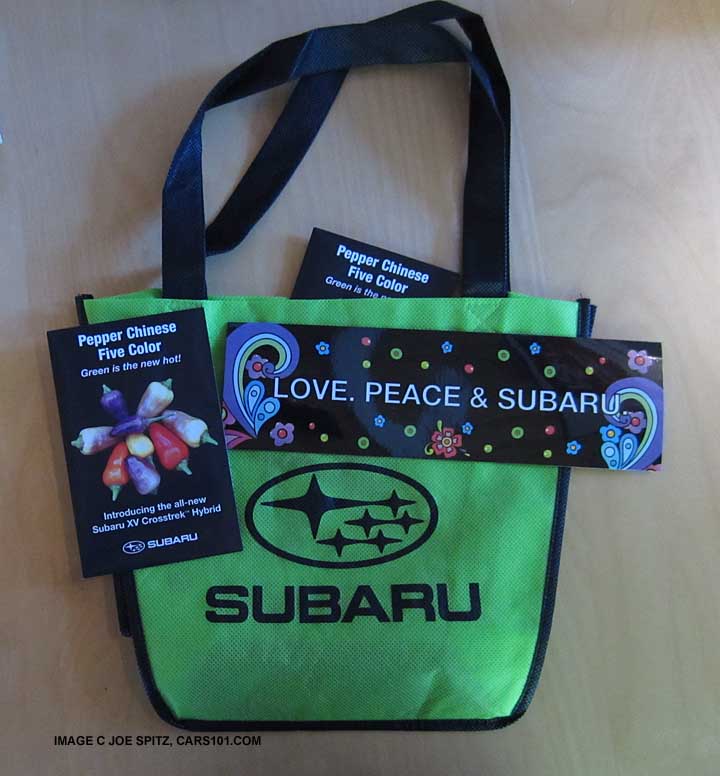 show your Subaru acr key at the 2014 Flower Show in Seattle and get these free goodies, February 2014
small reusable grocery bag, seed pack, magnetic bumper sticker
-

close up of Subaru's "Love, Peace & Subaru" magnetic bumper sicker. Show your Subaru key at the Subaru booth at 2014 NW Flower Show
-
-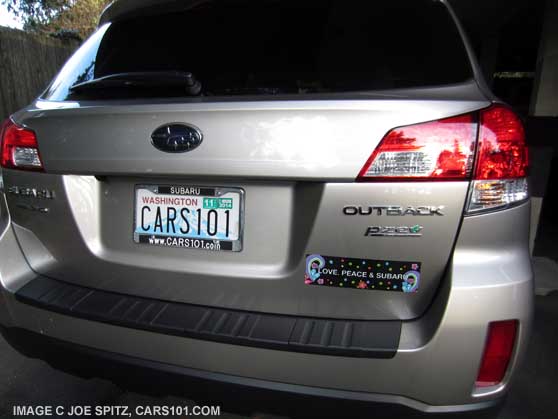 car with Subaru's 'Love, Peace, & Subaru' magnetic bumper sticker from the 2014 Seattle flower and garden show (show your Subaru key at the Subaru booth)
-

Subaru bumper sticker free when you show your Subaru key at the flower show, feb 2014